Do you hate men? - MPs question CJ nominee Martha Koome on feminist views
CJ nominee Martha Koome in the hot seat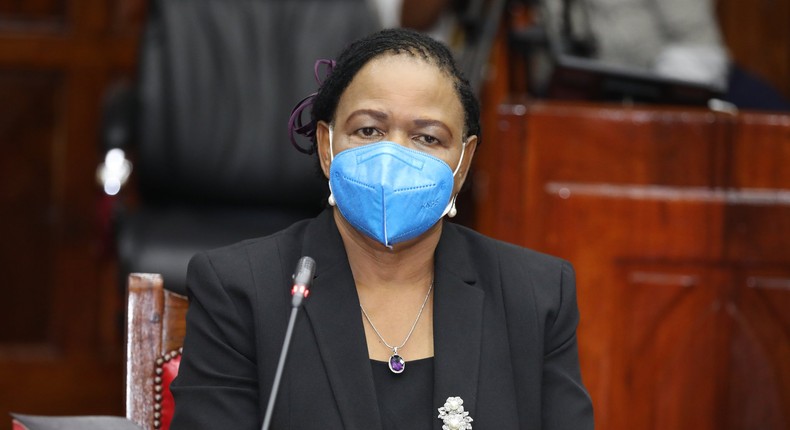 Chief Justice nominee Martha Koome on Thursday appeared before the National Assembly Justice and Legal Affairs Committee (JLAC).
Lady Justice Koome was tasked to respond to a number of questions which would help the committee decide on her suitability for the post of CJ and President of the Supreme Court of Kenya.
One of the questions was posed by Ruaraka MP Tom Kajwang' regarding her convictions on men and feminism.
"If you become the Chief Justice, the office of the CJ and the office of the DCJ will be held by people of the same gender. Speaking to the other gender, not your own, do they have a cause for concern? Does the other gender have anything to fear? Would you consider yourself a feminist?" MP Kajwang' asked.
Suna East MP Junet Mohamed further interpreted the question saying: "He [MP Kajwang'] has put it in lawyer terms, I want to put it plainly to the CJ nominee. Justice, this is a house of record, there's talk and rumours that you are a feminist and you hate men please clarify that."
Lady Justice Koome disputed any claims that she is biased against men, noting that her priority has always been upholding the Constitution of Kenya.
"Those are really not my views, I just interpret the Constitution and the statutes and give my judgments accordingly. Parties are at liberty to appeal if they are aggrieved by my decisions.
"When I look at case, I don't look at them in terms of men or women, I look at the facts, follow the Constitution and the I have decided many cases where I have declared rights to men. The Constitution also speaks strongly on rights for disadvantaged groups and among them are women who are still marginalized. So I am a judge who looks at men, women, children and society. Kenyans should feel safe," she responded.
She went on to speak about her marriage and personal life noting that her priority has always been keeping families together.
"I don't hate men, as a matter of fact I've been married for 35 years. I got married when I was very young, I went to the University of Nairobi as a married woman. I know how difficult it is to balance family with education so I'm very proud to have graduated with a daughter and a husband who has remained my dear partner and compatriot all this time. I support families because I know they are the backbone of society," she added.
JOIN OUR PULSE COMMUNITY!
Recommended articles
Details of Nairobi-wide crackdown which started on Sunday night
How did Evangelist Ezekiel manage to fill Kasarani Stadium single-handedly?
Why KOT is impressed with President Ruto's daughter Charlene
Gachagua addresses reports of tension at State House and fallout with Ruto
We shall sponsor mass weddings for police officers every year-Dorcas Gachagua
How lorry caused PSV bus to plunge into Kisii River
Oburu Odinga hospitalized in India, undergoes surgery
CS Alfred Mutua lights up social media with Taekwondo skills in South Korea [Video]
Guardian Angel bus ferrying passengers plunges into a river