Eddie Ndichu resigns from Board of Association of Fintechs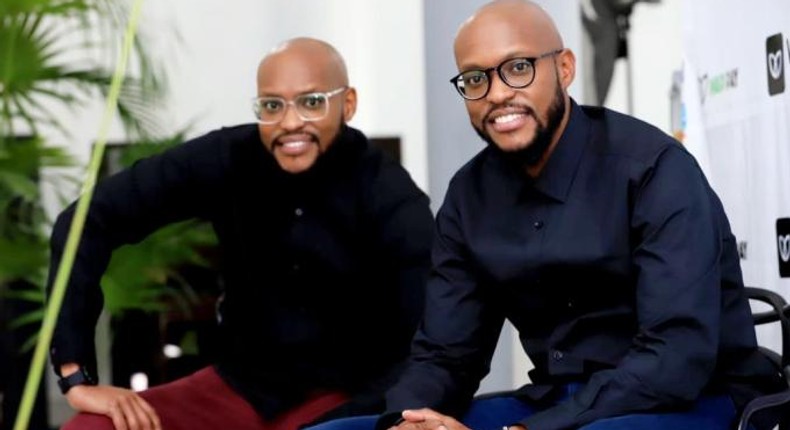 UPDATE Tuesday, October 19. 4pm: Eddie Ndichu has stepped down from the Board of Association of Fintechs.
The Board of the Association of Fintechs in Kenya took note of theunfortunate allegations made against Ndichu following an altercation at a city hotel on Saturday October 17, 2021.
"On the 19th of October the Board convened a special meeting during which Mr. Ndichu stepped down as a board member pending formal investigations into the matter.
"The Board takes this opportunity to state that it regrets the current circumstances and does not in any way condone gender-based violence or violence of any kind.
"The Association remains firmly committed to its objective of ensuring utmost integrity and advocating for the wellbeing of the fintech community and technology industry at large," the statement read.
Eddie and Paul Ndichu have lost out on major funding for their start-up Wapi Pay after one of their investors announced that he had pulled out of their partnership.
This follows news that the two brothers were involved in a fight at Ole Sereni Hotel in Nairobi over the weekend.
Kepple Africa Ventures co-founder Takahiro Kanzaki on Tuesday condemned the incident via his Twitter account.
"In light of the alleged assault on women by the founders of our portfolio company Wapi Pay, we Kepple Africa Ventures hereby announce that we have zero tolerance on such conduct and announce that we will relinquish all the rights of our investment stake in Wapi Pay," said.
Kepple Africa Ventures is a funding company that has backed many startups in Kenya such as Fuzu and Mobius Motors.
The Ndichu brothers are entrepreneurs in financial technology and had recently landed over Sh200 million in seed capital to expand their start-up, Wapi Pay.
Eddie serves as the CEO and his brother is listed as a co-founder on the website.
Wapi Pay provides a payments gateway for African businesses to receive and send money from Asia via mobile money platforms and bank accounts.
Eddie and Paul Ndichu's controversy at Ole Sereni
The duo was accused of attacking clients at Ole Sereni Hotel in Nairobi over the weekend.
The news was first reported on Monday, October 18 by activist Boniface Mwangi and blogger Edgar Obare who shared footage showing the altercation.
Eddie and Paul who are twins have been put at the centre of the fight that also involved two other ladies.
One of the assailants in a white t-shirt can be seen vandalising a Volkswagen in the hotel before joining a scuffle between two ladies and a man in a black t-shirt.
"Yesterday my sister and I were attacked by the Ndichu twins for respectfully turning them down. They threatened to shoot us and ruin our lives. My sister was strangled by Paul Ndichu while her boyfriend who had come to her rescue was being strangled by Eddie," read a DM sent to both Boniface and Edgar.
Pulse Live could not confirm the identity of the two assailants in the video nor the victims.
Neither Paul who was married to Grace Msalame nor Eddie who is Janet Mbugua's husband have spoken on this matter.
There are also reports that Janet silently separated from Eddie some time back though no confirmation has been made.
JOIN OUR PULSE COMMUNITY!
Recommended articles
Parents of boy rescued in Tsavo recount 6-day search for 4-yr-old son
Gov't to open diaspora departments in all Kenyan missions abroad
Wetangula's candidate trounces Ruto man in Bungoma senatorial by election
Kiss 100's parent company announces mass firing
Video: Rixxos Lounge employees defend boss after police probe his altercation with lady staffer
Mutula Kilonzo Jr reunites with Sakaja at City Hall
Azimio cancels public consultation planned for Jamhuri Day
Governor Sakaja's directive to result in 10,000 job losses
Year in Search 2022: What Kenyans searched for