Gov't exposes how bread makers have been lying to Kenyans on ingredients and manufacture date
Some brands are misleading consumers - CAK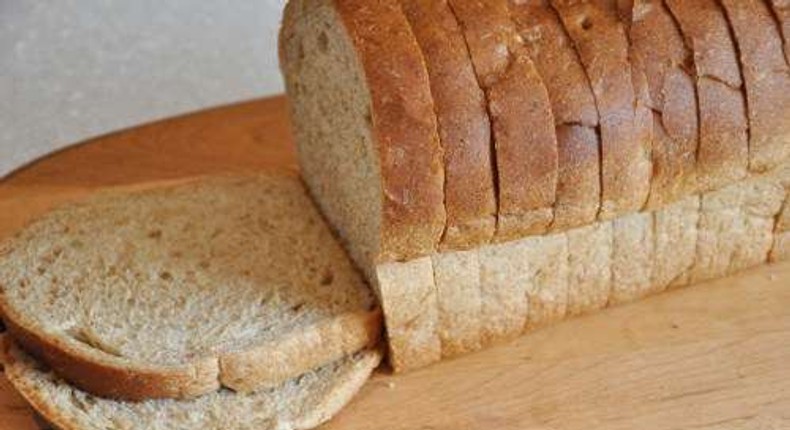 The Competition Authority of Kenya (CAK) on Monday exposed inner details of the bread manufacturing industry.
According to Director General Wang'ombe Kariuki, the manufacturers have been selective in complying with the laws on packaging.
The statement from CAK also exposed a number of inconsistencies in what manufacturers list as ingredients and what is actually in the loaves.
"Specifically, the undertakings were not providing the manufacturing date/month on their bread wrappers in the prescribed format while others were printing them illegibly on the seals.
"Additionally the manufacturers failed to provide the weight of their bread products and ingredients, while others marked their bread as fortified but did not specify the alleged nutrients/vitamins used. Some brands misled consumers that their products contained milk or butter whereas they did not," the statement from CAK read in part.
The authority, however, noted that it is yet to receive reports of harm to consumers as a result of the irregularities.
CAK further issued five directives to the bread makers which they are required to follow with immediate effect.
Compliance with Section (55) (a) (i) and 60 (1) of the Competition Act
Providing a list of ingredients and the net weight of their products in grams
Legible print of day and month the product was manufactured on the wrapper
Correctly indicating the expiry date of the bread by adjusting the information on the wrappers to "Best Before" as opposed to "Sell By"
Specified details on minerals and vitamins used to fortify the bread
JOIN OUR PULSE COMMUNITY!
Recommended articles
Man who impersonated Karen Deputy OCS walks into trap at DCI headquarters
Non-salaried Kenyans to pay Ruto's housing levy in new Affordable Housing Bill
Sh9.27B Uhuru Gardens projected to make annual losses of Sh250 million
Court temporarily halts Margaret Nyakango's prosecution
Gachagua oversees KMTC big day as 22,000 students graduate at Kasarani Stadium
How DCI lured Controller of Budget from Karen & arrested her in Mombasa
Police posing as a hitman arrests Kenyan top banker in foiled murder plot
Raila: How change of KCPE & KCSE exam printer bungled national exams
Ruto dims Kenya's hope for oil exploration