COTU Secretary-general Francis Atwoli on Friday won an election for the International Trade Union Confederation (ITUC) that was held in Copenhagen, Denmark.
The vocal trade unionist was once again elected as the vice-chairperson of the organization during the 4th congress of ITUC.
He was proposed by his colleagues from Uganda, Rwanda, Burundi and Somalia in the presence of over 3,000 delegates.
"The position you have just bestowed on me isn't an easy one. You are sending me to war; to fight for working men and women wherever they are in the world.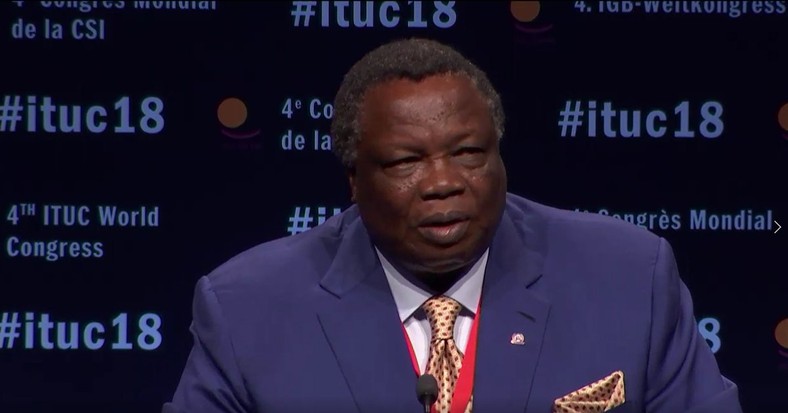 "I am only your soldier whose actions will always come from you, the commanders, and I will never let you down. I will stand for your interests and put up my life for you always," he said while accepting the appointment.
Atwoli will now serve ITUC as VC for the next four years, the term will end in 2023.
Leading All the Way
Atwoli currently serves as Kenya's COTU Secretary-general, the VP of the International Labour Organization and the president of the Organization of African Trade Union Unity, which has its headquarters in Accra, Ghana.
Reports indicate that the delegates arrived at a unanimous decision to reinstall Atwoli to the ITUC VC position.
He has managed to win the seat for the third time now, having served continuously since 2010.