False prophet or divine saviour? Self-proclaimed Jesus of Tongaren divides Bungoma residents
The religious leaders have said that 'Jesus of Tongaren' is a fraud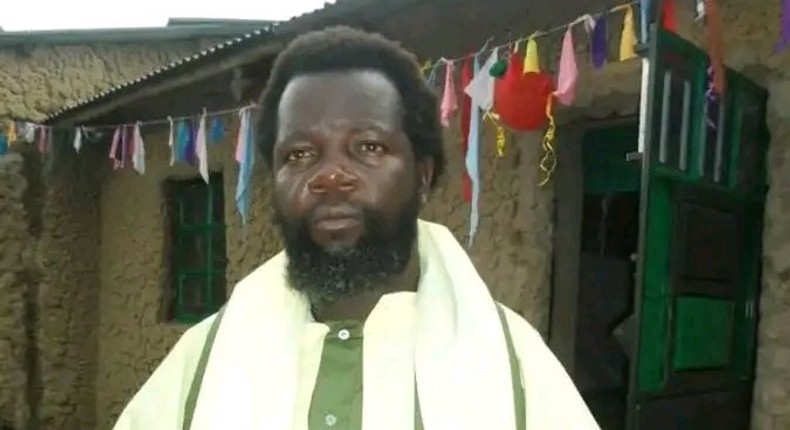 Religious leaders in Bungoma, Kenya, have united in condemnation of Eliud Wekesa, who claims to be the 'Jesus of Tongaren'.
Wekesa has been accused of deceiving his followers by asserting that he is the son of God. The religious leaders have emphasized that no human being can be Jesus and that Wekesa's claims are a perversion of the Bible.
Bishops and other members of the clergy met in Bungoma on March 14 to discourage Christians from listening to Wekesa's preaching's.
Bishop Calistus Barasa of Apostolic Missions International stated, "We are followers of Jesus and no human being can be Jesus, the world should steer clear from hearing this perversion, these are people who don't understand the Bible at all."
Reverend Frederick Ogara also criticized Wekesa, saying, "We know that Jesus will return at an unknown time and that John the Baptist went. We know that Jehovah is the almighty God, the creator of heaven and earth.
"All that you have heard is gossip about these people who compare themselves to Jesus. They are all cowards, and we as a church do not recognize them at all."
Reverend Ogara is a senior pastor at Victory Faith Bungoma and he is also the chairperson Network of Bungoma County Pastors.
The rise of 'Jesus of Tongaren'
Wekesa, who claims to have been made Jesus in a vision from heaven, has been compared to Jesus in the Bible, with his own disciples and angels who serve him and bow for him during his sermons.
"I was made Jesus in a vision from heaven. This happened in 2009 when I was installed as Jesus," Eliud said.
Eliud faced criticism recently when rumours emerged that he had been admitted after consuming a local brew in Bungoma.
He however quashed the rumours by saying that the words were being peddled by his haters who only wanted to soil his name.
Pulse Live Kenya
He has, however, recently claimed that his life is in danger, as some people want to crucify him on Easter.
Eliud later on denied allegations that he went to the police to seek their protection despite claiming that he is Jesus.
Later, he retracted his statement, saying that those who want to crucify him will only do it in their dreams.
JOIN OUR PULSE COMMUNITY!
Recommended articles
Ruto backs plan to sell parastatals without Parliament's approval
MCK denounces Raila's newspaper boycott
Former KBC presenter Bonnie Musambi lands State House job
Raila announces anti-govt protests to be held twice a week
Ichung'wa warns police IG on consequences of not arresting Raila, Uhuru
Well-wisher crosses 3 counties in rush to save 24-year-old lady's life
Tribal wars in Lagos: Atiku projects Tinubu's admin to mirror Adolf Hitler
Governor Nyong'o makes demand after student died at Azimio protests
How top lawyers will share Sh567 million presidential election petition legal fees