How Kibaki's moment of genius in a Nairobi bar altered Kenya's history
In his late 20s, Kibaki was hanging out in a bar in Nairobi when the idea struck and he borrowed a pen & paper from the bar counter and set in motion plans that changed his life forever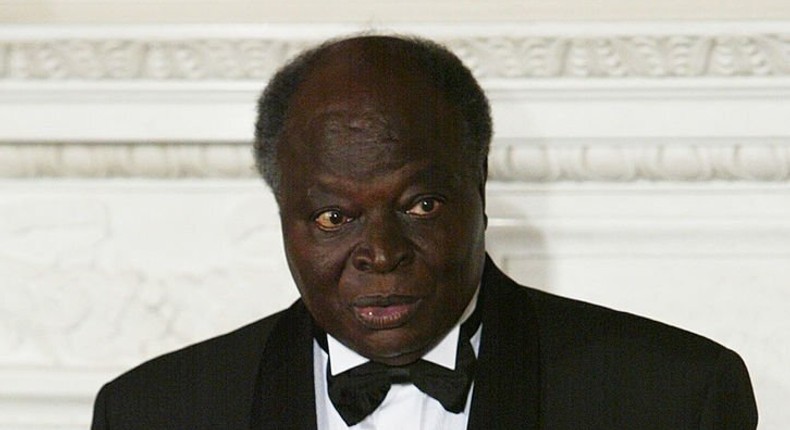 Presidential Library, Museum, and Exhibitions recently took to Twitter to disclose an intriguing chapter from Kenya's political past.
The revelation revolves around the untold story of former President Mwai Kibaki's involvement in the drafting of the Constitution that laid the foundation for the Kenya African National Union (KANU) party.
According to the post, Mwai Kibaki, in a 2002 interview with the Christian Science Monitor, shared an anecdote recalling a memorable evening in early 1960.
Kibaki reminisced about visiting the African Corner Bar on Race Course Road with a group of friends, seeking a relaxed atmosphere to unwind and share conversation.
Former President Mwai Kibaki
During the casual gathering, an extraordinary idea emerged among the friends – the notion of creating a constitution for the future.
Seizing the moment, they borrowed stationery from the bar counter and embarked on the unexpected task of drafting a document that would ultimately shape the course of Kenya's political landscape.
Little did Kibaki and his companions know that their impromptu brainstorming session at the African Corner Bar would evolve into the birth of KANU, a political party that played a significant role in Kenya's struggle for independence and post-colonial development.
While the specifics of the document drafted that evening may not have been the final version, it undoubtedly contributed to KANU's ideological framework, guiding principles, and objectives.
With Kanu struggling to find its footing, Kibaki was brought in to restore order at the party's headquarters.
Pulse Live Kenya
At just 29 years old, Kibaki made the bold decision to leave his teaching position and return to Nairobi in December 1960.
In recognition of his dedication and the party's widespread popularity, Kanu presented Kibaki with a remarkable gift—a Peugeot 404.
Reflecting on his time with Kanu in a 1995 interview, Kibaki fondly recalled the extensive travels and relentless work demanded of him during his tenure.
The Peugeot 404 provided him with reliable transportation as he crisscrossed the country, covering an impressive distance of 4,000 kilometres within just one month
The African Corner Bar, once an ordinary establishment at the time, now holds a place of significance in Kenya's political narrative as the birthplace of KANU's Constitution.
JOIN OUR PULSE COMMUNITY!
Recommended articles
What Eric Maigo told family before his death
Kenyans don't trust the courts - the main factors behind this trend
Sh10M consignment that went missing in Mombasa found in Nairobi
Ruto's Maisha Namba and digital ID launch suffers setback
Ruto's son-in-law lands 2 lucrative roles in Kenya
Mombasa-based environmental champion earns international award in Sweden
Why DCI will conceal the face of suspect behind Nairobi Hospital staffer's murder
Live
Treasury CS Njuguna Ndungu answers questions from MPs
DCI flushes out prime suspect in Eric Maigo's murder