DCI blunder earns Nairobi MCA unconditional freedom
The magistrate blasted the Police IG and DCI who should have been aware of changes in the law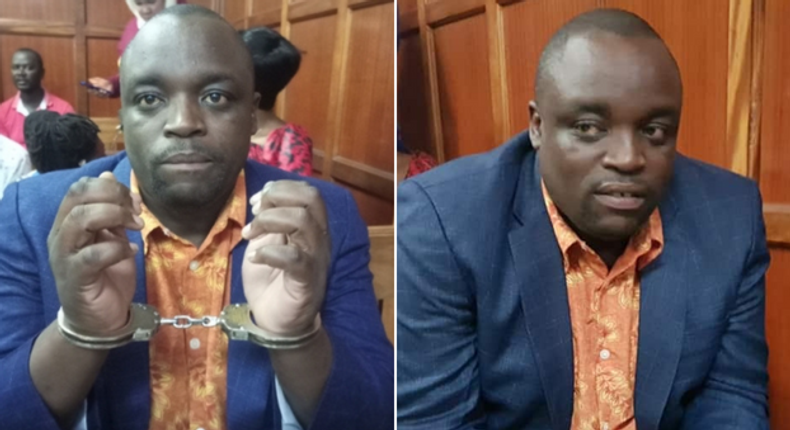 Magistrate Shikwe ordered the unconditional release of Odhiambo and criticized the police and prosecution for ignoring changes in the legal system, which led to the unlawful detention of the MCA.
The ruling stated that the Inspector General of Police and the Directorate of Criminal Investigations should have been aware that the law they relied on to seek detention orders was no longer valid, having been declared unconstitutional by judges Jessit Lesiit, John Mativo, and Luka Kimaru.
The court also took the Attorney General to task for not presenting amendments to the law to Parliament, as directed by three superior court judges, despite having a year to do so.
The magistrate said the AG's inaction had contributed to the current legal predicament.
In 2020, the High Court ruled that Section 96 of the penal code was unconstitutional because it put the burden of proof on the accused instead of the prosecution.
Section 96(a) of the penal code says the burden of proof lies upon any person who utters, prints or publishes any words or does any act calculated to bring death or physical injury to another person, class, or community.
However, the high court ruled that the clause offends common law that places the burden of proof on the prosecution.
Pulse Live Kenya
After his release, Odhiambo addressed the media and stated his intention to pursue legal action against the DCI, IG, AG, and DPP for illegal arrest and detention.
The MCA had been in custody for two nights on allegations of incitement to violence and disobedience of the law.
Odhiambo had been ordered to appear before the National Cohesion and Intergration Commission, from where he was arrested by police officers.
"We arrived at the commission's headquarters and asked to sign statements. We requested for Wednesday, February 1 for us to come and write the statement. They then left to go and photocopy the documents for us.
"We suspect that it was at this moment that they called the DCI who came in and picked my client," his lawyer Apollo Mboya told the press.
In a viral video that circulated widely, the MCA was seen criticizing the leadership of Kenya Kwanza and inciting supporters of Azimio to prepare for industrial action in the capital.
JOIN OUR PULSE COMMUNITY!
Recommended articles
Pastor Ng'ang'a rescues man kicked out by landlord and deserted by wife [Video]
Why family of political mobilizer does not believe he committed suicide in Kasarani
Danny Miles: Burial in limbo as widow complains of being abandoned with body, plans
President Ruto's busy schedule during four-day visit to Germany and Belgium
Brenda Kawira's family reveals details of her last fight with lover before death
DCI fulfils Karua's demand, explains why false photos on Azimio protest were used
Setback to Ruto as court blocks CASs from earning salaries, assuming office
Oscar Sudi intervenes for teen who crashed tycoon's plane
Azimio corners DCI over misleading protest photos, issues demand