Interior Cabinet Secretary Fred Matiang'i has give a three-month deadline for all civilian licensed firearm holders to return their guns to the Firearms and Licensing Board (FLB) for fresh vetting.
With the exception of police officer, military and KWS personnel, all gun holders have been instructed to return their guns to the newly revamped FLB.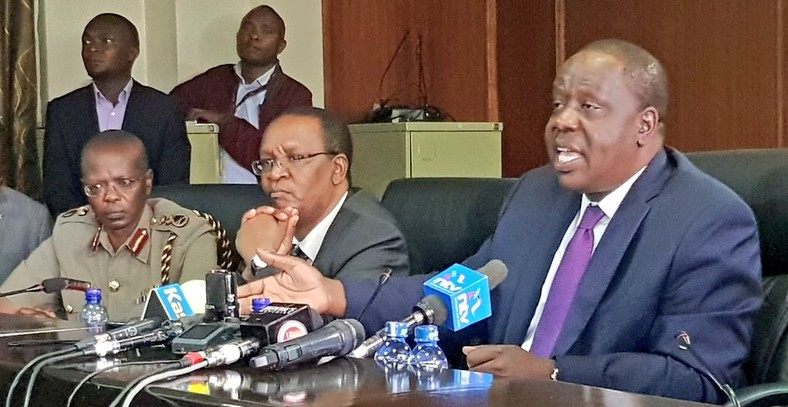 March 17 2019
The vetting exercise will start on December 17 and will end of March 17, 2019.
Once returned, the newly assembled team at FLB will vet and return the guns to those who will have found to have met the set criteria.
"After March 17, 2019 deadline, all firearms un-vetted certificates held by civilians will be considered expired and thus invalid. Any private citizen in possession of a firearm or ammunition without certification under the new regime will be deemed to have acquired it illegally," the Ministry of Interior said in a press release.
Police reservists, have not been spared of the vetting exercise and will be vetted through the Inspector General of Police.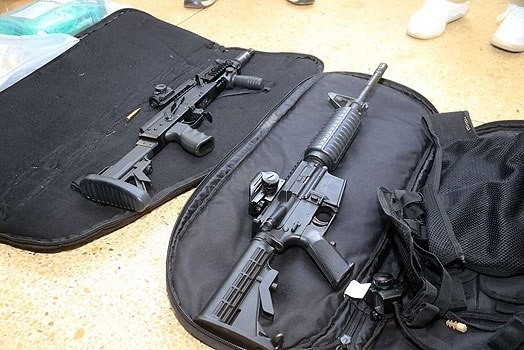 Firearm License
"While we acknowledge the immense contribution of the National Police Reservists (NPRs) to policing in their respective areas of jurisdiction, we are aware that some people are now masquerading as such officers to perpetrate crimes. For this reason, the Inspector General of the National Police will oversee the vetting and auditing of all NPRs with a view to creating a new database of genuine officers for better management and coordination of security operations," the statement added.
Matiang'i also called on civilians who wished to acquire legal firearm certificates to do so through the formal channels by engaging the FLB directly and abiding by the set guidelines.
Under the new reforms, a firearm certificate is expected to cost Sh2000, down from the Sh200,000 that was illegally charged from civilian gun owners – most of the money going to the pockets of the board members at FLB.