Magufuli causes panic among Kenyans after new order
Fear has gripped Kenyans after Tanzanian President John Magufuli announced that all...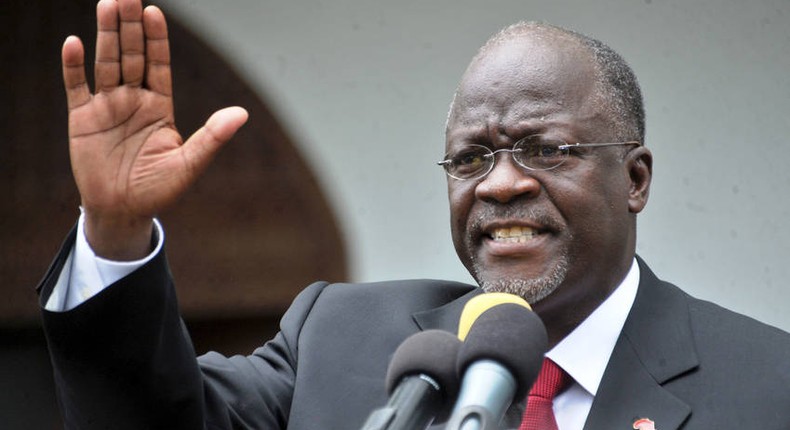 Fear and anxiety has gripped Kenyans living in Tanzania after President John Pombe Magufuli ordered their census.
Kenyans living in Tanzania have expressed fears that they could be kicked out of the country following the new order.
"The situation is tense and Kenyans who have lived in Tanzania for many years have panicked.
"I was born in Longido and all my property is here, including livestock and shops, " one of the Kenyans living in Namanga border, Uhuru Sirote told a local daily.
Kajiado county commissioner Harsama Kello confirmed that authorities in Tanzania were planning to carry out a census on Kenyans living in Namanga border.
However, Mr Kello sought to calm the fears of Kenyans stating that it was a normal exercise carried out on foreigners living in a new nation.
"Yes there are issues at the border town but what I have officially confirmed is that authorities in Tanzania are profiling the number of Kenyans living and owning property there."
"It is a normal practice in any country to conduct a census of foreigners, "Mr kello was quoted.
Tanzania authorities are yet to reveal what the data will be used for and whether it's the first time the census on Kenyans living in Tanzania will be carried out.
During President Magufuli's visit to Kenya in 2016, he dismissed speculations that Kenya and Tanzania had a strained relationship.
He assured President Uhuru Kenyatta that Tanzania will always support Kenya and vowed to increase the trade activities between the two countries.
JOIN OUR PULSE COMMUNITY!
Recommended articles
Lawyer Paul Gicheru found dead
Biography: Peter Kelerwa Salasya
Supreme Court highlights dysfunction in IEBC, makes 7 key recommendations
Ruto: This is one of the last times we are having this ceremony
Police lob teargas at MPs protesting outside IEBC offices [Video]
Ruto's directive on SGR takes effect
6-storey building collapses, many feared trapped
2 powerful aides that will make or break Ruto's legacy
Ruto orders crackdown on Pokot bandits