Uhuru's officials make u-turn after Maraga's angry speech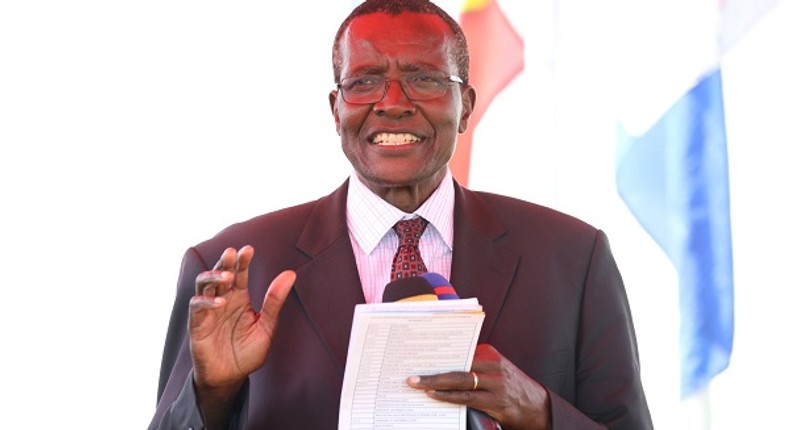 The National Treasury has gone back on its plan to cut the Judiciary's budget allocation for the 2019/20 financial year.
The registrar of the Judiciary, Anne Amadi, wrote to the Law Society of Kenya (LSK) informing them of the decision.
The LSK has filed a law suit at the High Court, suing the National Assembly for what they viewed as illegal budget cuts on an independent arm of government.
"We wish to inform that the National Treasury has restored the Judiciary Recurrent and Development budget for FY 2019/2020," part of the notice read.
The Treasury's decision came only three days after Chief Justice David Maraga and head of the Judiciary, came out in a rare public display of anger – to condemn what he termed as executive interference in his arm of government.
Maraga said the budget cuts would have an adverse negative effect in the administration of justice as judicial officers would no longer perform certain tasks.
The cuts had seen the Judiciary withdraw the mobile courts aimed at facilitating the reach of justice in remote areas.
The CJ added the budget cuts would soon make it impossible for lawyers to file cases electronically as the budget for office WIFI was about to be withdrawn. He also indicated that some judges would not be able to appear in court as the Judiciary was running out of budget to provide its officers with fuel allowance.
Maraga went ahead to list a number of incidents which he claimed the Executive had humiliated the Judiciary and his office – in the guise of austerity measures.
He complained that the Judiciary was blocked from purchasing the high-end Mercedes S500 which is allocated to heads of the other arms of government – including Parliament and the Executive.
The CJ his guests had been denied VIP protection and that the government had ignored hundreds of court orders in various litigation matters.
JOIN OUR PULSE COMMUNITY!
Recommended articles
UDA MP Silvanus Osoro suffers the wrath of angry MPs [Video]
Gov't to increase gamblers from 9% to 37% with creation of national lottery
Israel plans to flood Gaza strip tunnels with seawater
Controller of Budget Margaret Nyakango arrested in Mombasa
4 suspects arrested over kidnapping of 2 car dealers in Juja
VIDEO: Cab driver narrates how he rescued 2 victims from armed kidnappers
Islamic resistance vows retaliation after US airstrike killed 5 Iraqi militants
State House throws governors, MPs under the bus on 765 COP28 attendee list
8-month-old baby thrown into the Indian Ocean by mother at Likoni Ferry rescued