Clever tips to make you the center of attraction in all parties this festive season
There is no better feeling than leaving your house to get breakfast only to find yourself in the border town of Namanga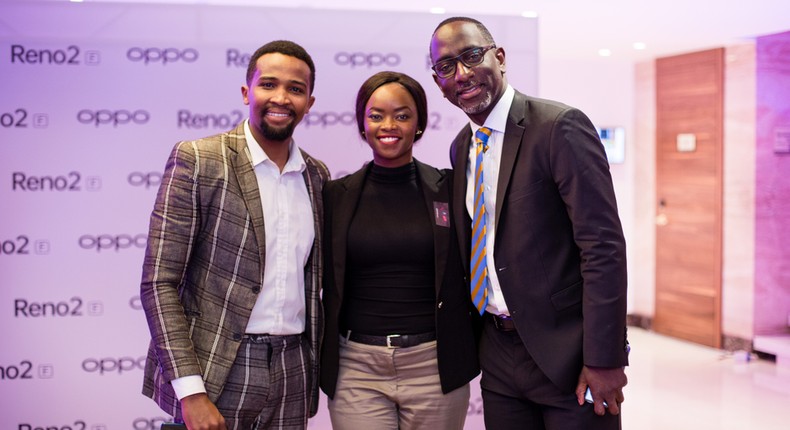 We are almost into the last half of the month of December, popularly known as the festive season.
If you are Kenyan, you know this is the period when we let loose and relieve the stress of the year with unending parties and recreational trips – yaani parte after parte.
There is no better feeling than leaving your house to get breakfast only to find yourself in the border town of Namanga partaking in Tanzanian beers at the pricey sum of Sh75 – or waking up to the sound of chirping birds in some island at Lake Naivasha.
Like everything good in this life, you will have to earn your status as the person each of friends will be looking for to complete their happy "form".
Here are four tips that you will not go wrong with:
It takes money to have fun and unfortunately money does not grow on trees.
For this reason, plan your finances to ensure that you maximum on the merriest plans this festive season.
You may be a happy-go-lucky fella but nobody wants to go on a trip with someone who will start feigning phone calls when it's time for bills. Also, do not allow yourself to join plans where you will end up footing all the bills – however lit those plans may be, kaa rada!
The only plan for this half of the month is to make sure you have no plan.
The best way to let loose is to take on a random plan – you will reminisce it better in those long days of Njaanuary.
For clarity, to be flexible means that when you leave your house to get bread, do not leave milk on the cooker. Leave like you will come back in 2020.
It also means that when your friend text you, reggae themed party at my place – don't show up in your office work suit. Cooperate!
Moderation, especially in moderation
I know the fun is in letting loose but don't forget – moderation in all things, especially moderation.
Here, you have to strike the right balance, enjoy your drink but know your limits. Nobody wants to hang out with you if you will start throwing up at 4am in the morning.
Time flies this festive season, you will spend the night having a good time but hey, there is a plan for tomorrow – you need to have that energy that keeps on giving.
In this era of smartphones, nothing makes you the life of the plan like a good phone.
These days, the first plan of any plan is to take photos. Shipepi wangu, you see that beautiful tea farm, let's take a selfie ...Tony, I want a photo with that pool as my background...
If you are using the Oppo Reno2 F, rest assured your squad will be including your name in their checklist.
The Reno2 F is equipped with four cameras provides ultra-wide-angle lens which gives you an impressive 119° angle for photography, enabling users to shoot vast and boundless landscapes.
The guys at Oppo understand that sometimes the best moments are shot in the middle of the night in places where light is limited. With the Oppo Reno 2F, you need not worry about having funny eyes.
The phone has a 48MP primary lens equipped with Electronic Image Stabilization, F1.79 aperture, and a 1/2.25-inch sensor.
It also has Ultra Night Mode 2.0 which offers greater adaptability to a wider range of lighting
intensity and light ratios. This new feature means no ghost images even in low light.
Worried about your battery dying during a prolonged weekend getaway? You fears are well sorted.
The Reno 2F has a fast and safe VOOC Flash Charge 3.0 technology which significantly shortens the final 10% of charging time by doubling the trickle charging speed. In short, you only a few minutes to recharge and you can get on with your wild plan. This amazing phone comes at the affordable cost of Sh39,999 – get it the nearest Oppo Phone Shop and join the cool club.
JOIN OUR PULSE COMMUNITY!
Recommended articles
This month fuel prices must go down by Sh45-50 per litre - Raila demands
Jamhuri day scholarships 1 year later: Ruto celebrates graduation, silences critics
President Ruto announces new state appointments, sends Uhuru appointees packing
Man who impersonated Karen Deputy OCS walks into trap at DCI headquarters
Non-salaried Kenyans to pay Ruto's housing levy in new Affordable Housing Bill
Sh9.27B Uhuru Gardens projected to make annual losses of Sh250 million
Court temporarily halts Margaret Nyakango's prosecution
Gachagua oversees KMTC big day as 22,000 students graduate at Kasarani Stadium
How DCI lured Controller of Budget from Karen & arrested her in Mombasa