President Uhuru Kenyatta on Friday criticized local leaders who requested him to intervene in facilitating piped water and construction of roads to Vice President Kalonzo Musyoka's rural home.
President Kenyatta spoke after Mwingi North MP Paul Nzengu, who was hosting local leaders, stated that Kalonzo's father, Mzee Mairu, had wished to have piped water in his home and have the road heading to Tseikuru tarmacked.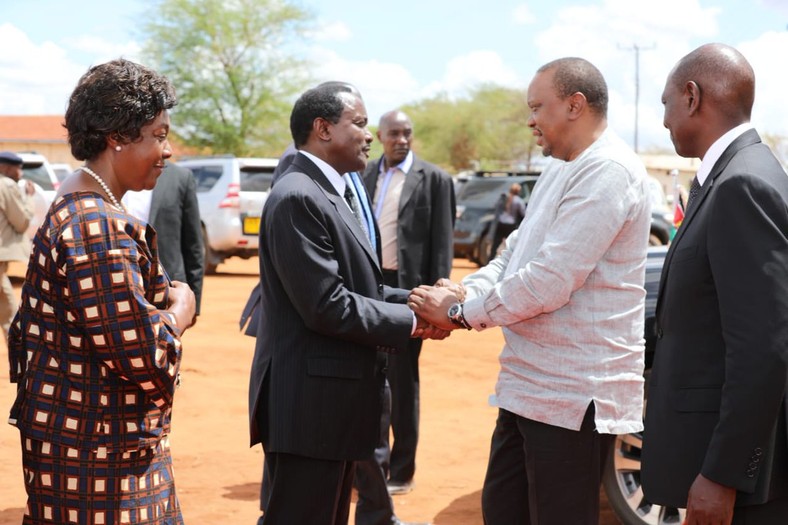 Burial ceremonies
When the head of state rose to speak, he said that such topics should not be addressed in burial ceremonies and advised leaders to make a habit of requesting for an appointment to address development issues in an official setting.
"There are a number of issues raised. I don't want to speak them here. As leaders we should not be raising issues in funerals about water and bad roads, let us come together and return to give the public direction, some of these issues are meant to be discussed in the office and my office is not closed," President Kenyatta said.
He, however, promised to ensure the contractor tasked with connecting Tseikuru with piped water is replaced.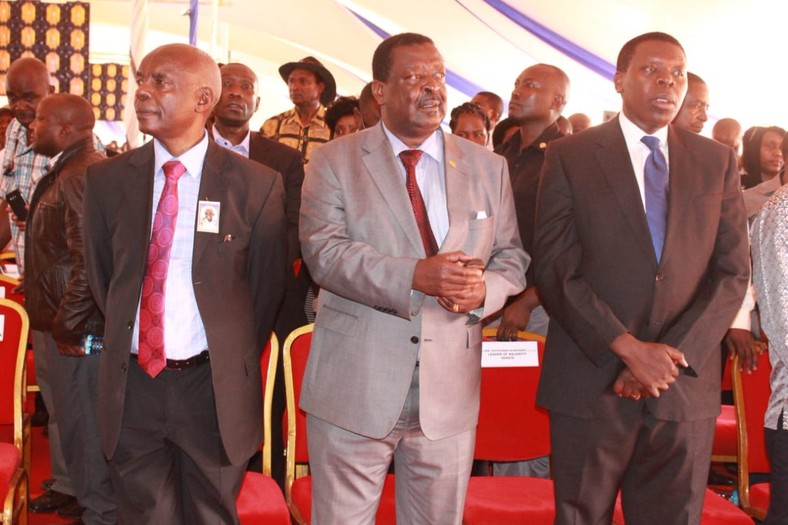 Duales company
"There is a project that has also been a headache to me. We contracted someone to bring water from Kiambere and bring it here to Tseikuru but three years later, it seems he is unable," the President added.
Kalonzo later said that there were rumors that the contract was awarded to Majority Leader Aden Duale's company – who was also present.
"I hear people saying that Duale was given the contract to connect this place with water, maybe they want to tarnish your name," Musyoka said.