Sack of chaplain is ungodly and very sad - African Church Bishop
A senior clergy at the African Church has condemned the sack of the residing chaplain at the Chapel of Christ the Light Alausa.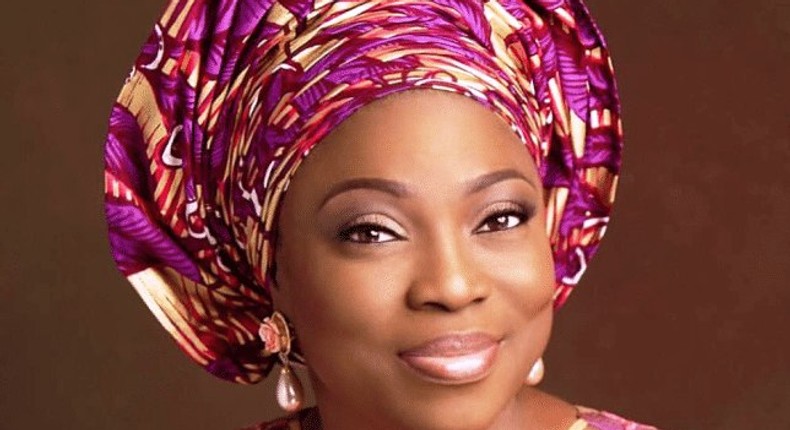 The head of African Church, Ifako Diocese, Rt. Rev.
After Venerable Femi Taiwo, was sacked by the Lagos State Government for allegedly disrespecting the first lady of the governor, Bolanle Ambode, Rt. Rev. Adeyemi has expresses dissatisfaction in the entire decision by the Lagos State government.
In an interview with Punch, Adeyemi said: "I was here (in my office) when he (Venerable Taiwo) called me that they asked him to pack out within 24 hours and that he was even told that the governor's wife would not like to hear that he was still being seen around. Then we started wondering what could have happened? Somebody that has a wife and kids, and you asked him to go within 24 hours? Where do you expect him to go?"
Continuing, he said: "This is very ungodly! It is a sacrilege for someone who happens to be a Christian. Even when Fashola (former Lagos State Governor) was there, despite being a Muslim, he never took such a decision. Now that the governor (Ambode) is a Christian, which we all fought for, he is the one taking ungodly decisions. We have written letters to CAN and CCN, including the Methodist Church where the Venerable Taiwo's assistant came from, that if Mrs. Ambode, is trying to cause divide and rule among the Christians, she should go ahead. We are not afraid of anything.
We understand that Mrs. Ambode is also a pastor in the Redeemed Christian Church of God, let her go and ask the RCCG Pastor, , whether what she did was the right thing to do to a minister of God. It is ungodly and very sad," the clergy said.
Adeyemi stressed that neither the African Church nor Venerable Taiwo have been served any query on activities of the the presiding Chaplain, hence, he is not in support of the sack.
JOIN OUR PULSE COMMUNITY!
Recommended articles
Why DCI will conceal the face of suspect behind Nairobi Hospital staffer's murder
Live
Treasury CS Njuguna Ndungu answers questions from MPs
DCI flushes out prime suspect in Eric Maigo's murder
Nairobi clubs rush to prevent fines for using clients' photos on social media
How Secret Service handled Nairobi tour of U.S. Defence Secretary Austin [Video]
MCA arrested in connection to defilement of 14-year-old
Preliminary investigation reveals why 10-storey Mirema building collapsed
Fear grips congregation after gunmen invade church, rob cash & phones
Duties Ahmednasir wants Ruto to remove from Gachagua's office