12 injured after car rammed into a marching band in Alabama
It was, however, not clear why the man accelerated at that point. Authorities believe the crash was unintentional.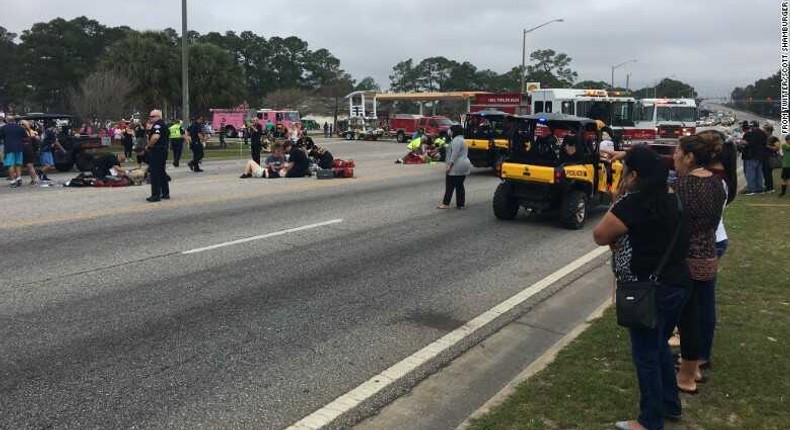 A car on Tuesday, February 28 rammed into a marching band of Gulf Shores High School in
The incident occurred at a Mardi Gras parade, city spokesman Grant Brown said.
According to Brown, the car was driven by a 73-year-old man who accelerated and hit the band.
Brown also ruled out drugs or alcohol as a possible 'force' behind the man's action.
"Every indication is that it was a tragic accident by an elderly man," Gulf Shores Police Chief Ed Delmore said.
Students were said to be among those who sustained injuries.
Board member for the Baldwin County Board of Education, Angie Swiger, said all students in the parade have been accounted for.
"We've taken the students back to the high school that have not been checked out by parents, and we have accounted for everyone," she said.
Swiger said a crisis counselor is at a local high school to comfort students and parents who witnessed the crash.
"It's going to be a very difficult day," she said. "It is a tight-knit community. We just ask for everyone's thoughts and prayers."
JOIN OUR PULSE COMMUNITY!
Recommended articles
Biography: Peter Kelerwa Salasya
Supreme Court highlights dysfunction in IEBC, makes 7 key recommendations
Ruto: This is one of the last times we are having this ceremony
Police lob teargas at MPs protesting outside IEBC offices [Video]
Ruto's directive on SGR takes effect
6-storey building collapses, many feared trapped
2 powerful aides that will make or break Ruto's legacy
Ruto orders crackdown on Pokot bandits
Journalists' union comes to rescue of Tuko editor after being jailed