5 Nigerian women, 28 others kidnapped by ISIS, turned into sex slaves
It was gathered that some of the women were on their way to Europe when the Islamic State fighters kidnapped them.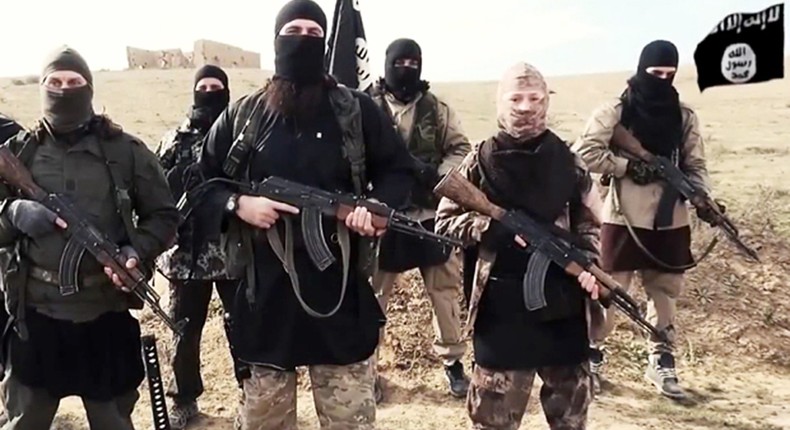 It has emerged that five Nigerians were among the 35 women captured by the
The Nigerians, who have just been released by Libyan authorities, were recovered by Libyan forces last December and were detained again in a Misrata prison.
According to Reuters, the Nigerians, alongside 28 Eritreans had escaped from Sirte, a former Islamic State stronghold in central Libya, while forces from the nearby city of Misrata battled to oust the militants late last year.
It was gathered that some of the women were on their way to Europe when the Islamic State fighters kidnapped them.
After they escaped from Sirte, they were investigated for possible ties to the group and held for several months in a Misrata prison, the report said.
The women said they were starved and humiliated by their new captors - Libyan forces.
A Reuters reporter who visited them in detention said a 16-year-old was pregnant and in need of urgent care.
Although the Libyan attorney-general's office said that it cleared the women of any wrongdoing in mid-February, their continued detention for several more weeks was not explained.
On Wednesday, April 5, the women were received by staff from the UN refugee agency (UNHCR) and the Libyan Red Crescent, before being taken to a shelter for medical checks.
"I'm very happy, I can't describe how I feel, but I am very happy, I can start a new life and see my family again," one 14-year-old Eritrean girl told Reuters before leaving the prison with the rest of the group on a Red Crescent bus.
A UNHCR official said the entire group had scabies, but otherwise appeared to be in reasonable physical condition.
The Eritreans are expected to be resettled  as refugees
"We will send them to a safe house where they can be treated if they need medical treatment, and receive assistance from us, and be protected," head of the UNHCR's Libya mission, Samer Haddadin, was quoted as saying.
"At the same time we will be processing them for refugee status determination … and we are doing this to make sure we can find a resettlement country for those who meet the resettlement criteria."
The five Nigerian women and two children will have the opportunity to apply for asylum or be offered repatriation, it was learnt.
JOIN OUR PULSE COMMUNITY!
Recommended articles
DPP clarifies reports of dropping Sh588M case against Waititu
Wetangula declares majority coalition in National Assembly
President Ruto jets out of the country [Photos]
MPs propose overhaul of election system in Kenyan universities
Fresh trouble for Keroche after court ruling
President Museveni issues personal apology over son's distasteful remarks
Ruto's impromptu visit to Parliament sparks speculation [Video]
General Kibochi promotes 2022 London Marathon silver winner
GMO foods: 4 most burning queries Kenyans are asking Google