Doctors 'cure' teenager of disease in France
Prior to the treatment, the patient was said to be on a monthly blood transfusion to dilute his defective blood.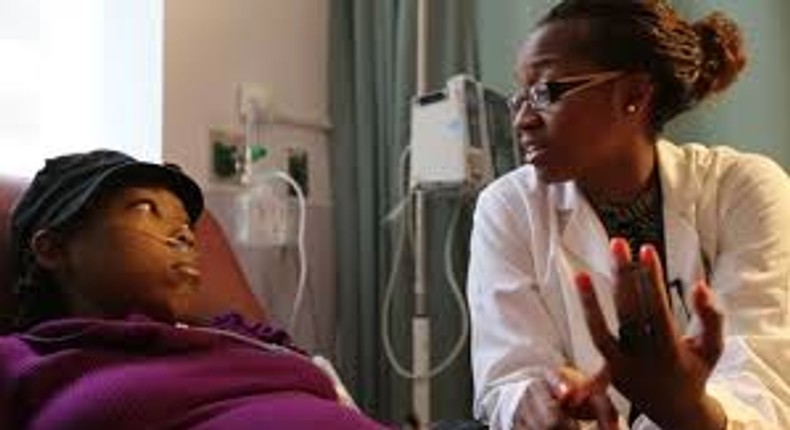 A teenager suffering from
Doctors at Necker Children's Hospital in Paris altered the genetic instructions in the 13-year-old's bone marrow.
This was said to have been done through the injection of a virus (which corrected the defect he had) into his bone marrow.
The altered bone marrow was then put back into the patient.
According to the results published in the New England Journal of Medicine, 15 months since the treatment, the patient no longer requires medication, and his blood cells show no further sign of the disease.
"So far the patient has no sign of the disease, no pain, no hospitalisation. He no longer requires a transfusion so we are quite pleased with that,"
Philippe Leboulch, a professor of medicine at the University of Paris, told the BBC.
"But of course we need to perform the same therapy in many patients to feel confident that it is robust enough to propose it as a mainstream therapy," he added.
BBC reports that Leboulch was also hesitant to use the word "cure" because the French teenager is only the first patient to scale through the clinical trials.
JOIN OUR PULSE COMMUNITY!
Recommended articles
Parents of boy rescued in Tsavo recount 6-day search for 4-yr-old son
Gov't to open diaspora departments in all Kenyan missions abroad
Wetangula's candidate trounces Ruto man in Bungoma senatorial by election
Kiss 100's parent company announces mass firing
Video: Rixxos Lounge employees defend boss after police probe his altercation with lady staffer
Mutula Kilonzo Jr reunites with Sakaja at City Hall
Azimio cancels public consultation planned for Jamhuri Day
Governor Sakaja's directive to result in 10,000 job losses
Year in Search 2022: What Kenyans searched for