Here are the 7 MAIN sources where Ringtone, the Richest Musician in Kenya, probably gets His money from
He claims to pull in the most millions of any Kenyan singer and has, in the past, demonstrated that he's no man of little means.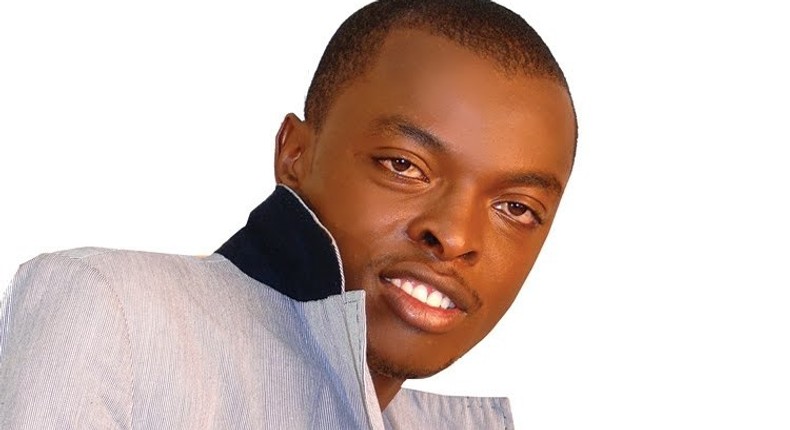 He brands himself as the RICHEST musician in Kenya - overtaking Akothee, Jaguar, the Sauti Sols and even Redsan.
But while he's obviously not one of the biggest stars in the Kenyan music industry, and definitely not one of the most sought after, Ringtone maintains to be raking in the most.
He drives a Range Rover. Lives in not one, but two posh neighborhoods (Karen and Runda). Changes cars like undies. Forks out millions for his music videos. Travels across the Country every week on 'evangelism' outreach programs and even dabbles in politics for good measure.
He also lives large, talks big and exists grandiosely.
But where exactly does this mysterious Gospel music wonderkid get his millions from? Ghafla explores.
1. Royalties Our first guess would be royalties. He probably rakes in quite a tidy sum from all of the music copyright societies being run around this city. He's one of the oldest Gospel singers with some of the biggest songs that still, probably, rake in something every month. Songs likemight still be bringing him some Royalties every month. And some thousands from Skiza Tunes. But still, given that most of his songs lack serious rotation on either radio or TV, the cash he makes from Royalties mat not be all that. It could be a thin sum. But still, it's a sum.
2. Concerts Another possible source of his money is concerts. But we all know that Ringtone isn't the most sought after performers in Kenya. Heck, you can barely tell the last time the dude had a show in a town near you. He isn't even regularly called in to perform at some of these political party events littered across town. He isn't Bahati, most definitely. But still, he does get called upon time after time. And probably gets to pocket as little as Ksh. 30,000 a show. Ringtone is one of the most affordable singers in Kenya. Not one to overcharge a show, he and some other artists of his money-loving type are said to settle for as little as 40,000 for a concert. And they're also said to be able to perform anywhere, anytime , anyday. No issues with that.
Ringtone standing next to one of his Range Rovers    Photo/ Facebook
3. High School Events There's no Kenyan artist who has traveled the Country quite like Ringtone. And no singer who has penetrated every single high school from Webuye to Meru, Eldoret to Kitui like Ringtone. He's performed in pretty much every single high school in the Republic of Kenya. He's been to every dining hall and every staff room. And he charges the school's administration or the students themselves for every one of his cheap shows that sometimes drag deep into a Saturday night.
4. Merchandise He's an astute business man who doesn't just show up in schools and colleges empty-handed. Ringtone always carries with him branded merchandise for sale. It could be t-shirts or bags or Blazers, jumpers and even hats. He sells them largely to the students and even in the streets and around small churches in bulk. They aren't very expensive to produce anyway. All you need to do is buy a billion plain t-shirts in Buru Buru and get some dude to randomly print the name ' across them for six hours in Kayole. And boom, you have a clothing line!
5. Corruption The other day, Ringtone was in the national news after he was accused of attempting to defraud a family in Runda of their house - and land. He also was said to have violently engaged the family over property that was said to have been illegally allocated to him. That's what we call, in plain English, corruption. Obviously, that's the only fraudulent story of Ringtone we know. There could be many more. And he could have well acquired every little thing he owns through skulduggery, conman ship, chicanery, fraud and deceit.
6. Drugs trafficking Never trust anyone, they say. Kenya is a notorious haven for drug addicts and their acolytes. And most of these flamboyant scumbags splashing money on Instagram and in high end clubs could well be some of the most feared drug dealers on the UN watchlist. We are not saying Ringtone is definitely a drug dealer but we've heard stories and seen his name come up in some not so savory settings. He's one of the artists rumored to be in the trade. Hence, his secretive, million-dollar lifestyle. But then... We might never know. He's born again, you know. Haha.
7. Politics Dude is one of the most political characters in the entertainment industry. He's actually attempted to vie for a seat in his village but he lost terribly and fell flat, like a burnt pancake. Still, he continues to come up in political conversations and show up in political circles. Politics is money. Especially in Kenya. The more you immerse yourself in political affairs, the more you're allover the political scene and the more you befriend politicians, the richer you get. Money just rubs itself off on any political player in Kenya. Ad Ringtone sure does know where the cake is.
But with all that, he still can't afford house rent in Karen. Never forget that, brothers and sisters.
Our newsletter gives you access to a curated selection of the most important stories daily.
Recommended articles
Africa's richest man Aliko Dangote poised to overtake another Russian billionaire Vladimir Lisin on Bloomberg billionaires list
Mzee Kibor's will made public, revealing how vast wealth and millions will be distributed
Pulse Influencer Awards 2022 is Live!
Ini Edo posts new photos amid reports of welcoming a baby through surrogacy
Mathias Pogba brands Paul Pogba 'a so-called Muslim steeped in witchcraft' amid fetish claims about Kylian Mbappe
Referee behind chaos at AFCON was rushed to hospital after match
Ne-Yo speaks out after wife Crystal announced end of their 8-year marriage
Eddie Butita speaks on his fallout with Miss Mandi, offers her a job
Sadio Mane the odd one out as Bayern Munich stars take team photo with glasses of beer