MANCHESTER UNITED
Erik ten Hag addresses Amad Diallo's fate at Old Trafford
Manchester United's Amad Diallo is at Sunderland, in the Championship League on loan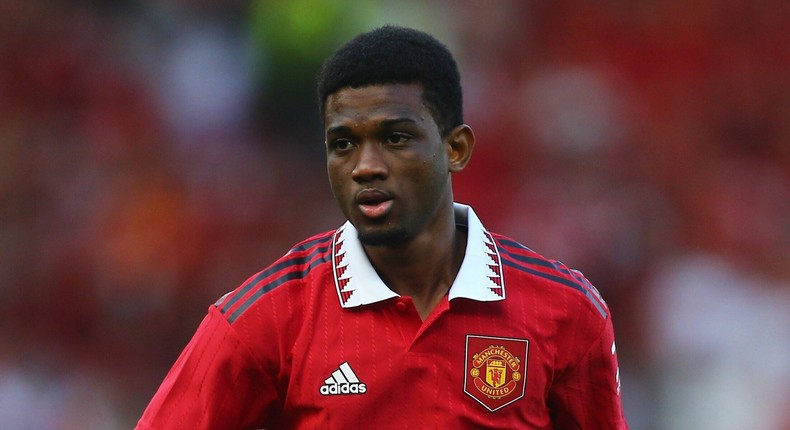 Manchester United manager Erik ten Hag has played down rumours of recalling Amad Diallo from Sunderland where he playing currently on loan.
Diallo has already scored six goals in 19 appearances for Sunderland as he continues to be nurtured in the Championship League.
"We consider everything. As long as it's strengthening the squad. But at the same time, I have a little bit of a reservation for that because I don't want to stop the process. He's making really good progress there, so I'm happy with that.
"But I know also, they need experiences, young players. When we decide for him to come back, he has to be a player who can be starting XI, compete for starting XI at a minimum, for a lot of games to come in and have an impact," said Ten Hag
Ten Hag added that he respects Diallo's progress but he doesn't see him as a starter at Old Trafford in the meantime. Diallo moved from Atalanta of Italy on January 2021.
Diallo moved to Sunderland recently and Ten Hag was quick to give a valid reason as to why he sent the youngster on loan.
AFP
"I didn't see him as a starting XI or a player who already had an impact. But I see and I value his potential and his capabilities.
"I saw that he needs experience in men's football, senior football. I think in many aspects of football, to get stronger physically, mentally, also skills-wise to improve that, to develop that, so that he can have value for us," concluded Ten Hag.
Despite Ten Hag playing cool while answering the Diallo questions, rumours have it that he might recall the youngster from Sunderland after missing out on Cody Gakpo who joined Liverpool.
More from category
Leopards upset Bullets, Talanta wreck Wazito

How Ten Hag's phone call to complete unlikely transfer failed

January deadline day transfer winners & losers list
Recommended articles
Leopards upset Bullets, Talanta wreck Wazito
How Ten Hag's phone call to complete unlikely transfer failed
January deadline day transfer winners & losers list
Kenya Police thrash hapless Mathare United
NSL side Fortune Sacco refutes disbandment reports
Conte hospitalised & other football stories making headlines today
Kun Aguero reveals future club after football comeback
Kenyan striker Masoud Juma joins Saudi side Al-Faisaly
Chelsea star under investigation after TikTok video went viral