Bitcoin Trends We Hope Become Crypto Staples
Bitcoin made its way into the world back in 2009. The cryptocurrency might have had a bit of a rough start, but it never stopped growing and improving. Today, Bitcoin is an insanely popular topic around the globe! The big achievements Bitcoin managed over the years have made it a go-to not only as a currency but as a potential investment opportunity! With its popularity reaching new heights, it's only natural that Bitcoin has set off quite a few trends. While most of them will probably fade away with time, there are a few excellent ones that we can't help but hope stick around! If you're wondering what these trends are and want to give them a shot, here's what to look out for.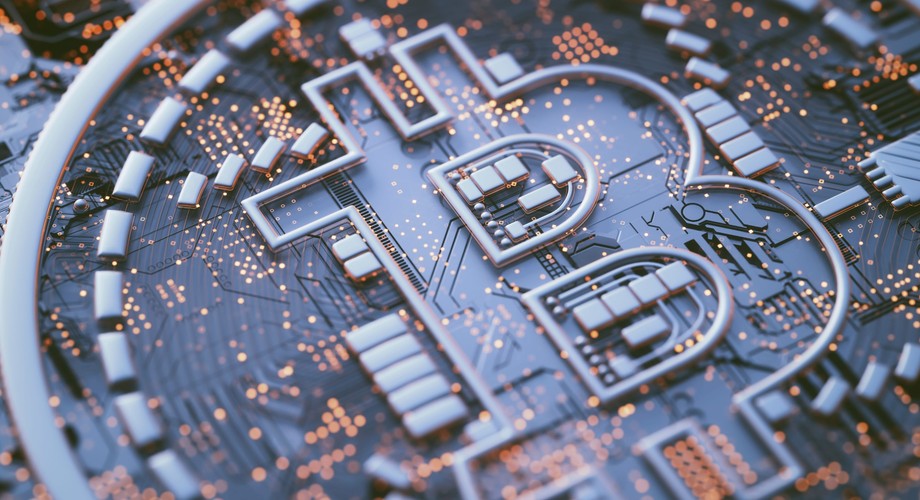 One of the best things about the internet revolution is the endless freelancing and remote working opportunities it brought with it. With most people looking for additional work so they can achieve a certain lifestyle, it's no surprise to see that online freelancing is an insanely popular activity. These days, the online freelancing community is massive, with millions of people putting their skills to use online. While the traditional way of online freelancing is excellent, a recent trend that's made many crypto enthusiasts happy is the rise of Bitcoin freelancing!
In essence, there's only one difference between Bitcoin freelancing and traditional freelancing, the payment method. Instead of being paid in fiat currencies, Bitcoin freelancers have the opportunity to complete tasks for Bitcoin payments. The field of Bitcoin freelancing is pretty diverse, so finding jobs suited to your skills shouldn't be much of an issue. From completing surveys and testing apps to web development and graphic design, Bitcoin freelancing sites are filled to the brim with job offers ready for the taking.
Bitcoin trading is one of the oldest and most popular ways to profit with Bitcoin. While the activity still manages to gain a lot of attention, some people are turned off by it as it seems complicated, especially for newbies. Luckily, this has started to change with the introduction of automated trading software. Thanks to platforms like the Crypto Engine software, Bitcoin trading is a lot simpler than it looks. With automated trading there are pretty much no requirements that you need to fulfill to get started, making it easy for newbies to start earning through Bitcoin in no time at all.
Unlike traditional Bitcoin trading, automated trading doesn't require any knowledge of trading strategies, market figures, or even much about Bitcoin itself. Automated trading platforms use advanced AI tech to find the best possible opportunities across multiple markets and invest in them if the option is available! Of course, you'll need to make a few adjustments to the software to keep it running smoothly, but other than spending about thirty minutes a day on these apps, you won't need to do much else to turn a profit!
Since Bitcoin has been around for over a decade, most people probably don't realize that shopping with Bitcoin is a pretty recent trend. Blockchain and cryptocurrency were very new in the late 2000s, so most retailers were pretty iffy about using Bitcoin. There wasn't much information about Bitcoin available out there, and some of the negative assumptions people made about it spread like wildfire! Because of this, it's easy to see why service providers and shop owners weren't keen on getting involved with something they didn't understand.
Thankfully, information on Bitcoin is now widely available, so it's easy to make an informed decision on whether accepting Bitcoin payments is a good idea for your business. As expected, many shops around the globe are now Bitcoin-friendly! From getting a cup of coffee at Starbucks to buying a new video game for your Xbox, you can purchase pretty much anything with Bitcoin! Now that paying with Bitcoin is an option in such a variety of places, you can see why Bitcoin enthusiasts hope this trend pushes forward.
Bitcoin games are one of the most entertaining trends we've seen with Bitcoin in a while. If you haven't played them before, they're very similar to iconic arcade classics from the 80s and 90s, making them a great nostalgia trip for anyone who grew up playing them! What makes Bitcoin games a part of the crypto scene are their prizes. Players that do well in these games are given small Bitcoin payments as a reward! While the amounts aren't very grand, the chance to earn some Bitcoin from a free-to-play game is something all of us can get behind.
JOIN OUR PULSE COMMUNITY!
Recommended articles
Tanzania joins the list of African countries to sign an oil deal in the new year
Top 10 African countries with the highest GDP projections for 2023
Top 5 economies in Sub-Saharan Africa to watch out for in 2023, according to IMF
Shocking IMF report reveals Angola and Ethiopia to surpass Kenya as top economies in Sub-Saharan Africa
Libya is set to extend its gas supply chain with the Italian company, Eni
Oil-producing Algeria could become Africa's greenest country with its eco-friendly initiatives
Experience the thrill of 'Call of Duty' - Get ready to play!
Safaricom CEO speaks on KRA's plan to monitor Kenyans' transactions
5 things I wish someone had told me before joining ALX Africa