Judge deals final blow against Tuskys
Curtains fall on Tuskys supermarket chain after 30 years of being in operation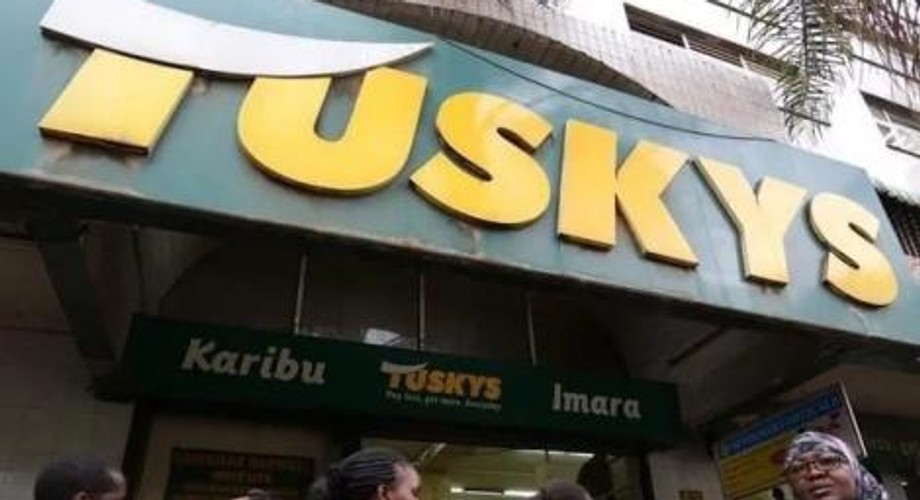 Tuskys, a once-thriving family-owned supermarket chain has been ordered to liquidate by the High Court.
The company owes creditors close to Sh20 billion, while its asset base is only worth approximately Sh6 billion.
The liquidator, Kolluri Venkata Subbaraya Kamsastry, will be expected to sell assets and use the proceeds to settle debts.
Timeline of Tuskys' Financial woes
Tuskys supermarket chain, has been in financial trouble for several years.
The company has been struggling to pay its debts, and its suppliers have been complaining about unpaid bills.
However, the company failed to honor the agreement, and its financial situation continued to deteriorate.
In November 2020, Tuskys was placed under administration, and a court-appointed administrator was put in charge of the company.
In May 2021, a mystery investor expressed interest in investing in Tuskys.
A Tuskys supermarket branch Pulse Live Kenya
However, the investor had several conditions before pumping any more money into Tuskys, including convincing creditors to restructure their debt and await the retailer's revival.
The investor's identity was not revealed, but it was reported that the investor was a foreign private equity firm.
The creditoes maintained their push for insolvency demanding specific details regarding the mystery investor.
On May 31, 2023 the High Court of Kenya ordered the liquidation of Tuskys.
The court held that there was no hope of rescuing Tuskys and that the best option for the company was liquidation.
The court-appointed administrator was directed to oversee the liquidation process and ensure that the company's assets were sold to pay off its debts.
The liquidation process is expected to take several months, and it is unclear how much money the creditors will recover.
JOIN OUR PULSE COMMUNITY!
Recommended articles
Binti Said's mission to protect Kenyans from harmful pesticides in food
Ukraine plans to fight hunger in Africa despite the dangerous transport routes
Top 10 African cities with the least affordable housing
AI in agriculture: George Mwangolo's project dubbed Baobab wins $2,500
Top 10 African Countries with the best digital quality of life in 2023
Kenya's treasury slashes local borrowing target by $1.12 Billion. See why
Understanding why lenders require selfie when signing up for mobile loans
Investor confidence in Uganda takes a huge hit, here are the details
Nigeria's oil production spikes, boosting the country's earnings by N188.7 Billion