6 tricks to extend headphone durability
Discover six effective tricks to boost the longevity of your headphones, ensuring they continue delivering top-notch sound for the long haul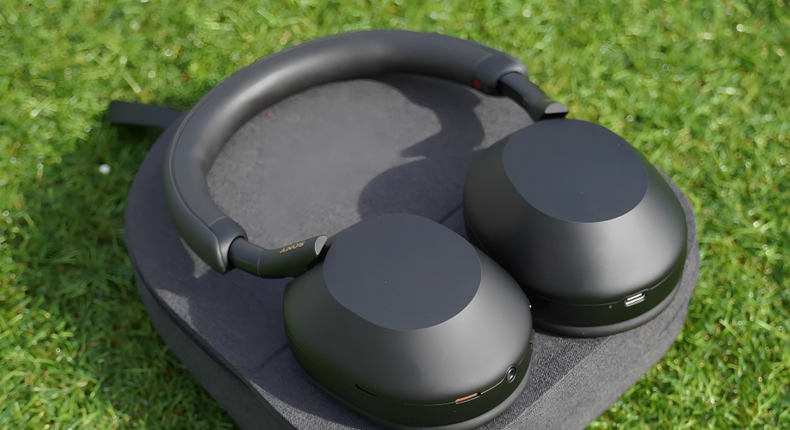 Unlocking the world of music, communication, and entertainment, headphones have become our loyal companions in the daily rhythm of life.
As we plug them in and tune out the noise, they transport us to our private audio paradise.
Yet, amidst the melodies and conversations, we often overlook the care they deserve. Just like any cherished possession, headphones thrive when treated with love and attention.
This article has unraveled the secrets to extending the life of your headphones, preserving their pristine sound and durability, and ensuring that they continue to be your faithful auditory companions for years to come.
Clean your headsets
Maintaining the sound quality of your headphones is crucial for an optimal listening experience.
Both the external environment and the inner environment of your ears harbor dirt and debris that can accumulate on your headphones' delicate parts, potentially affecting their performance.
Pulse Live Kenya
Taking proactive steps to keep your headphones clean will not only preserve their longevity but also ensure that you enjoy crystal-clear sound every time you use them.
So, before any unwanted buildup takes its toll on your audio enjoyment, make sure to clean your headphones diligently and keep them performing at their best.
Constant replacement of headphone pads
Preserving the longevity and quality of your headphones requires attention to the often overlooked but crucial aspect, the headphone pads.
These seemingly insignificant components play a vital role in providing comfort and enhancing sound performance.
However, they are susceptible to wear and tear due to exposure to environmental factors, such as sweat and humidity, which can lead to deterioration, cracking, or rotting over time.
Pulse Live Kenya
To ensure a seamless audio experience, it's essential to regularly inspect and replace worn-out pads and earphone sleeves, preventing discomfort and maintaining optimal sound isolation.
By showing care and maintenance to these components, you can enjoy prolonged usage and superior audio performance from your favorite headphones.
Maintain moderate volume
In the pursuit of an immersive audio experience, it's tempting to crank up the volume on your headphones.
However, caution is crucial as the delicate dance of headphone speakers can be disrupted when pushed to extreme limits.
Amplifying the volume excessively subjects the fragile sound-producing mechanisms to intense vibrations, potentially leading to irreparable damage.
Pulse Live Kenya
The consequences can be catastrophic, causing sound distortion and leaving your ears vulnerable to harm.
To safeguard both your audio quality and hearing health, it's essential to resist the temptation of maxing out the volume and find a balance that preserves the harmony between your ears and your favorite tunes.
Charge headphones responsibly
Cutting the cord with wireless headphones brings us the freedom to move without the hassle of tangled wires.
However, this newfound liberty comes with a crucial responsibility - maintaining the battery life.
Ensuring your headphones are charged regularly is essential to keep them in peak performance.
Yet, the art of proper charging is equally important. Avoid the extremes, don't wait until the battery is fully drained before charging, and never overcharge.
Pulse Live Kenya
Be cautious about leaving your headphones charging in a car under the blazing sun, as excessive heat can harm their delicate internal circuits.
Embrace the wireless revolution, but remember, a little care goes a long way in preserving your audio bliss.
Proper storage
Protecting your precious headphones goes beyond just their audio quality, proper storage is essential for their physical well-being too.
Avoid the common habit of tossing them into bags or pockets, where they can easily get crushed or bent among other items.
Pulse Live Kenya
Instead, opt for a dedicated storage solution that keeps them safe and sound.
Whether it's a sturdy case or a headphone stand, giving them their own space ensures they remain in good shape, literally.
Consider reputable brands
When it comes to earphones, quality matters. While cheap options may be tempting, they often lack durability and essential features found in professional-grade or audiophile models, such as detachable and reinforced cables.
Investing in reputable brands and products with warranties ensures a better and longer-lasting listening experience. Remember, you get what you pay for!
JOIN OUR PULSE COMMUNITY!
Recommended articles
Israel's war with Hamas shows why even 50 years of upgrades can't make tanks invulnerable
What to expect after CBK hikes interest rates to highest level in 11 years
10 African countries with the largest population lacking electricity
Cashless payment surge in Uganda as the informal sector leads with 80% of transactions
The better you are at your job, the more you should be worried about AI
Kenyan business owners can expect to partake of the World Bank's Sh7.7bn ($50 million) funding
Why some phones, electronics or car parts are designed to fail with time
5 African countries with the largest COP 28 delegation and their GDPs
COP 28: Here is a list of $4.48 billion deals Kenya has secured to develop green projects