Risks associated with crypto transactions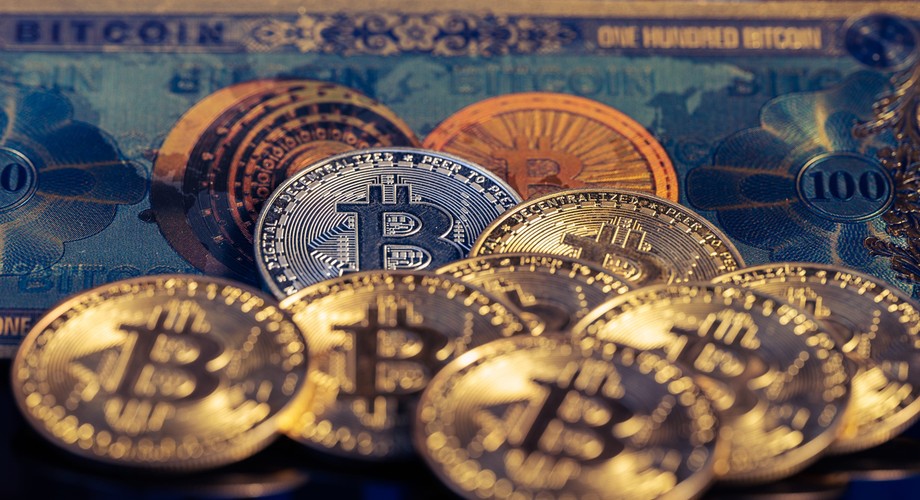 Cryptocurrencies have been around for nearly 10 years now and the market has grown exponentially.
For example, when translating rvn to eth, you should be educated about the risks of crypto transactions. However, with this growth comes a greater risk for investors who aren't aware of all the potential risks associated with crypto transactions.
What is double-spending?
Double-spending is the act of spending the same digital coin twice. It can happen in any cryptocurrency, but it's particularly dangerous for bitcoin because its blockchain technology makes it possible to verify transactions on a public ledger.
If someone double-spends their bitcoins, they could make themselves richer than they should be, and as these transactions are anonymous and irreversible, there's no way for anyone else in their network (including other users) to know that this has happened until after the fact.
Double-spending is usually done by taking advantage of something called "time locks": putting up money for sale at an agreed-upon price with an expiration date set into the future (like when you buy concert tickets online).
If someone buys those goods before then and tries later to sell them again at another location or through another seller, these time locks will ensure that no one else can accept those goods since they were paid for earlier than expected by someone else who also has access to them now!
51% attacks
A 51% attack occurs when a single miner or pool of miners controls more than 50% of the network's mining hash rate. This allows them to double-spend transactions, prevent new transactions from being added to the blockchain, and even reorganize it entirely.
51% of attacks aren't as common as they used to be; most cryptocurrencies have moved away from using proof-of-work (PoW) consensus algorithms for security purposes since they're expensive and inefficient given current technology limitations.
However, if you're dealing with a coin that uses PoW, like bitcoin, it's important for you to know about this risk before investing in it!
Fraud and theft
Fraud and theft are big problems in the crypto world. For example, an estimated $1.7 billion worth of cryptocurrency was stolen in 2018 alone. Many people have lost their investments because they were scammed by companies that promised them high returns on their investments but never delivered on those promises.
To avoid being defrauded or having your money stolen:
Do not give out personal information when dealing with online exchanges or merchants (such as your credit card number). You should only provide information when you are sure that it is safe to do so and when you know who you're dealing with; otherwise, there's no way to tell if someone is trustworthy or not!
Always check reviews before making any purchases online because this will help prevent scams from happening!
Centralized exchanges and custodial risks
Centralized exchanges are vulnerable to hacking. They have been in the past, and they will continue to be in the future.
In 2014, Mt Gox was hacked and lost $460 million worth of customer funds. The exchange had to declare bankruptcy and shut down entirely two years later when it failed to recover from this loss of funds.
Coincheck was hacked in January 2018 resulting in a loss of $400 million worth of NEM tokens (XEM). The incident led Japan's Financial Services Agency (FSA) to issue stricter regulations regarding cryptocurrency exchanges operating within its borders, including requiring them all undergo annual audits by external auditors, but even with these new requirements in place there is still no guarantee that another Coincheck-like attack won't happen again at some point down the road.
Regulatory risks
The regulatory environment is constantly changing. It's not always clear what the rules are, and there are many jurisdictions with different laws in play.
This can be a barrier to innovation, adoption, and growth.
It's important to be aware of all the risks that come with crypto transactions
It's significant to be aware of all the risks that come with crypto transactions. A good way to do this is by taking necessary precautions.
You can protect yourself from these risks by:
Using cold storage to store your coins offline in a hardware wallet, which makes them more secure than if they were stored on an exchange or computer with malware installed on it;
Never send funds directly from an exchange, as there's no way of recovering them if you lose access to your account; and
Learning about anti-phishing techniques so that you don't fall victim to scams like fake exchanges or email phishing attempts (e.g., "urgent" requests from someone claiming they need help withdrawing funds).
Conclusion
In summary, it's important to be aware of all the risks that come with crypto transactions. It's also influential to remember that these risks aren't unique to a cryptocurrency, they exist in any financial industry and can happen anywhere money is exchanged.
The best way to protect yourself against fraud or theft is by doing research on any potential exchange before making any transactions there so that you know what kind of security measures they have in place (or don't have).
JOIN OUR PULSE COMMUNITY!
Recommended articles
Nigerian energy transition plan to receive backing from Denmark
Kenya secures $500 million commercial loan from global banks
AfCFTA's promising future: Boosting African trade amidst obstacles
Ghana's Cedi set for a huge comeback following the IMF's $3 Billion bailout
See the ambitious Sh1.4 trillion ($10 billion) project the president of Kenya is involved in
Tanzania to grant special status to diaspora inhabitants by the end of 2023
John Ngumi explains resigning from Kenya Airways board
3 best sites to buy Telegram members for your group & channel
A report by Bill Gate's Foundations shows Nigeria's impressive mobile money performance
Faith Kipyegon makes special dedication after shattering world record in Italy
Fred Arocho, Eric Njiru thrill fans as football season concludes [Photos]
Unleashing the power of M-PESA & its impact on mobile banking and sports betting
Comedian Arap Uria received by Senator Mandago after cycling from Eldoret to Nairobi
Thika Sports Club, next stop for NCBA golf series
Big Ted's inspiring message to Kenya's rugby community
Fitness influencer Shiv Simani joins fight against sports neglect by gov't
Kipchoge wins Sh7.4M prize in Spain
Ombachi shares how career-threatening injury pushed him into content creation