Technical analysis for Forex Trading in Kenya: Understanding charts & indicators
#FeatureByYarimaMediaLinks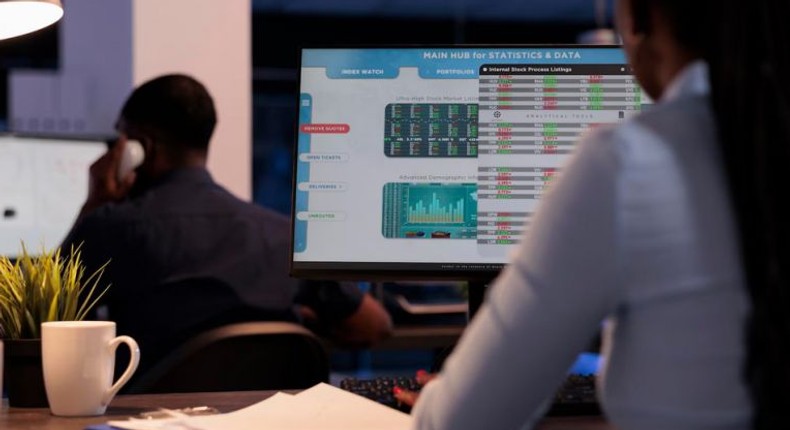 Forex trading has gained substantial popularity in Kenya, allowing individuals to participate in global financial markets.
Understanding technical analysis is crucial to making informed trading decisions when Forex trading.
With the assistance of reputable Kenyan-based brokers, we will delve into the world of technical analysis, focusing on chart analysis and key indicators.
The Power of Technical Analysis when Forex Trading in Kenya
Technical analysis is used when forex trading in Kenya to forecast future price movements using historical data. Traders can identify trends, support and resistance levels, and potential entry and exit points by analysing charts and using indicators.
In addition, technical analysis helps traders make informed trading decisions and effectively manage risk.
Understanding Forex Charts
Forex charts visually represent price movements over time, allowing traders to identify patterns and trends. Here are the key components of Forex charts:
Candlestick Charts: Candlestick charts are commonly used in Forex trading. Each candlestick represents a specific time and displays the opening, closing, and high and low prices for that period. In addition, candlestick patterns, such as doji, hammer, or engulfing patterns, can provide insights into potential trend reversals or continuations.
Timeframes: Forex charts can be viewed in various timeframes, including minutes, hours, days, or weeks. Shorter timeframes offer more granular price movements, while longer timeframes provide a broader perspective.
Support and Resistance Levels: Support and resistance levels are key areas on a chart where the price tends to react, either by bouncing off (support) or reversing (resistance). Identifying these levels helps traders determine potential entry and exit points.
Key Indicators for Technical Analysis
Technical indicators are mathematical calculations applied to price data to identify patterns, trends, and potential reversals while forex trading in Kenya. Here are some commonly used indicators:
Moving Averages (MA): Moving averages calculate the average price over a specified period. They smooth out price fluctuations and help identify trends. Traders often use combinations of different MAs, such as the 50-day and 200-day moving averages, to confirm trends.
Relative Strength Index (RSI): The RSI measures the speed and change of price movements. It oscillates between 0 and 100, indicating overbought or oversold conditions. Traders use the RSI to identify potential reversals and gauge market strength.
Bollinger Bands: Bollinger Bands consist of a moving average and two bands representing standard deviations from the average. They aid in identifying price volatility and potential breakthroughs. For example, when the price reaches the outer bands, it may indicate that the market is overbought or oversold.
Technical analysis plays a crucial role when Forex trading in Kenya. Traders can acquire insights into prospective market moves by studying chart patterns, timeframes, support and resistance levels, and applying key indicators such as moving averages, RSI, and Bollinger Bands.
Brokers like HFM, Pepperstone, Windsor Brokers, and a few others in Kenya give traders the tools they need to succeed with technical analysis. Traders can use their platform to access many charting features, indicators, and training resources to help them improve their technical analysis skills.
#FeatureByYarimaMediaLinks
JOIN OUR PULSE COMMUNITY!
Recommended articles
'Hata tabia ni za Iscariot' - KRA's response to job seeker lights up social media
TikTok tests new monthly subscription service [Details]
Top 10 African countries with biggest investments in hotel business in 2023
Njeri Rionge, once among Africa's most successful women, dies [Biography]
Low incomes and high cost of living plague Kenya's economy
An annual loss of $5 billion in Africa's food market has been attributed to an insect
Uganda's Sina Tsegazeab scoops prestigious award in Kenya
Kenya geared further towards adopting solar energy with a tip from the UN
Bittersweet sides of Uganda's oil & gas development