Safaricom responds to concerns of M-Pesa messages with 'RIP' codes
Safaricom reacts after Kenyans raised concerns over M-Pesa messages that begin with RIP codes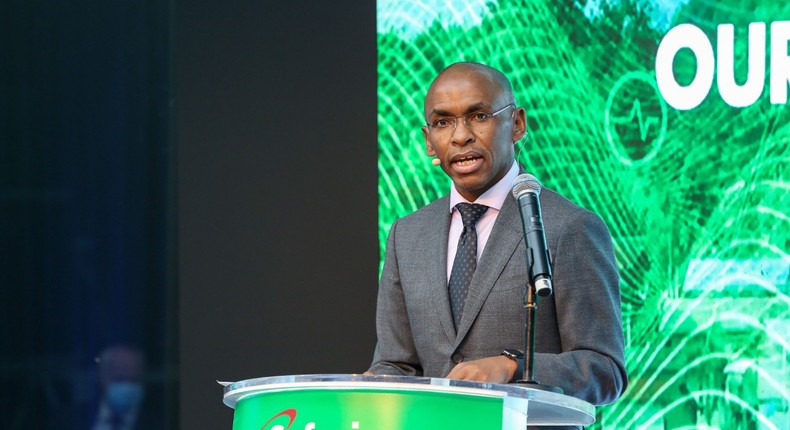 Kenyan telecommunications giant Safaricom PLC has addressed customer concerns regarding M-Pesa messages that begin with RIP codes.
Lindah Oguttu pleads with Safaricom to rectify the 'RIP' codes on M-pesa messages
On Monday, September 25, Kenyan users started noticing that their M-Pesa messages bore the codes RIP at the beginning, the same abbreviation commonly used during funerals.
The matter caught the attention of prominent journalist Lindah Oguttu, who urged Safaricom to address the situation promptly.
In a tweet directed at Safaricom PLC on Tuesday, Oguttu expressed her concerns.
"Oya Safaricom PLC, Mpesa codes cannot begin with RIP please...rukeni hiyo buana.(Safaricom PLC, M-Pesa codes should not start with RIP, please rectify this issue).
Safaricom responds to concerns over M-pesa messages with RIP codes
In response to Oguttu's tweet, Safaricom acknowledged the concern and explained the situation to users.
Pulse Live Kenya
The telecommunications company clarified that the RIP was automatically generated by the system and that they had no control over it.
"Hello Lindah, unfortunately, it is automatically generated by the system, hence we are not able to change it," Safaricom wrote.
Oguttu playfully responded to Safaricom's explanation, suggesting humorously that they should let the system have a phone so they can negotiate an agreement with it.
"Give the system the phone. We have to agree that we don't want to die, please," she added.
No respite for Safaricom as Telkom lobbies senate to mandate a cut in M-Pesa charges BI Africa
Safaricom went on to reassure Oguttu and all concerned Kenyan users that they need not worry about the RIP because they are safe.
"You are safe. No weapon formed shall prosper," Safaricom wrote.
Other Kenyans' reactions to Safaricom's response
@samnmKE Bwana your system has gone rogue
@RonnieSnr1 This is a pedestrian reply and thinking. You @Safaricom_Care should've consulted with your IT team to tell you what reply to give out. It is possible to do what @lindahoguttu suggested!
@ben16709822 I hope this reply to Linda is not also auto-generated by the system
JOIN OUR PULSE COMMUNITY!
Recommended articles
Elon Musk just used very foul language to tell X advertisers to go away
AfDB supports Kenya with €73 million loan to boost economic recovery
Kenya's financial frontier: Exploring the surge in forex trading
10 African countries with the highest climate change awareness
Kenya's government butt heads with Chinese Huawei over a $12m tax issue
Hundreds of laborers from Malawi have left for Israel despite the war
KRA clarifies taxation on till numbers for businesses
Indian bank with portfolio of Sh2.7 trillion approved to operate in Kenya
Top 10 African countries with the highest fuel prices in November