Why Amos' ex- girlfriend attempted suicide after the release of their latest song
Musical duo Amos and Josh are without a doubt one of the most successful talents to ever come out of Tusker Project fame.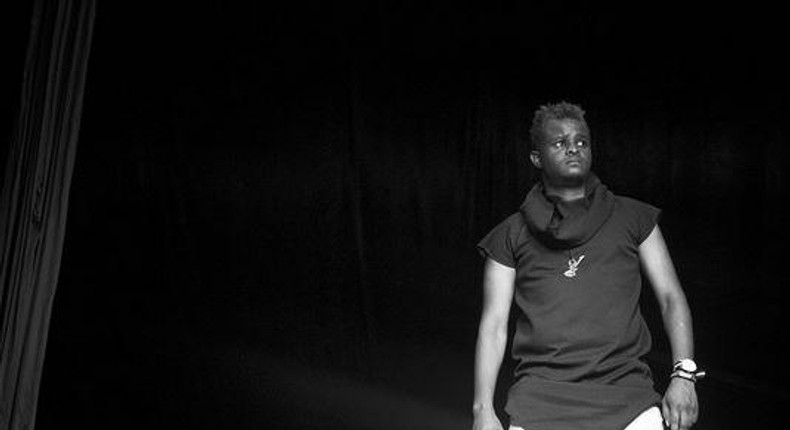 With songs like 'Nerea' and 'Baadaye' under their belt, the two proved that they were here to stay.
And last year they took their career one step further with a beautifully crafted album called 'Contrast' . An album that shows the different phases of love like infatuation, seduction, betrayal with their 'Kupe' collaboration from the album becoming one of their biggest hits of 2016.
Recently, the upwardly mobile duo released to 'Heri Tuachane'  that shows the betrayal that comes with love when one of the people in the relationship puts the love of money over love for each other.
It tells the story of Amos' girl who is caught cheating with a rich man by Josh. Josh then reports to Amos after he spots the girl in the company of the sponsor and Amos breaks off the relationship, completely ignoring his lover who begged him to stay.
The song was gaining traction on social media but they were forced to pull it down and they didn't explain why they did it. Well, we have come to learn that the song was pulled down after it struck a raw nerve with Amos' ex who called him up accusing him of exposing her.
"There is an interesting story there, I don't really want to go into it…"He said showing reluctance to get into details.
But he later said "We did a song that is based on a true story and I got a call from my ex… basically. And she asked me why you are doing this; you have put the song out there about me? "
At first, Amos didn't take it seriously and assured her that she was protected as he didn't mention her, but he had to take it seriously when it dragged on to scary levels.
"I think she has a history of depression because it became ugly, it became a big deal to a point her mum called me and told me that this chic had attempted suicide. And I realised it was going south. When the mum called, I realised that it had gotten to a different scale. So I called up my team, told them the story and showed them the Whatsapp messages and we had to pull the video down." He said.
Despite the cost of making the video, Amos felt that one cannot put a video over someone's life and so the visual album 'Contrast' had to go on with a missing story.
"You can't measure the value of something like that with someone's life." He said.
Amos and Josh's exciting P Live interview
Recommended articles
Phil Director roasts wife in birthday message as she turns a year older
Omah Lay sparks concerns with puzzling post on social media
Vera Sidika, Susan Kaittany among cast of 'Real Housewives of Nairobi' [Trailer]
Boomplay to celebrate African music excellence at the 65th Grammys with free subscription
Netizens 'refused' when Spice Diana said this about her personality
Milele FM presenter Mercy Mmbone recounts mum's last days
American superstar Jordin Sparks starstruck after meeting Stonebwoy [Video]
Murugi Munyi buys herself new multi-million SUV [Photos]
iAm Marwa builds 3-bedroom house for helpless neighbour [Photos]