Anne Kansiime's Boyfriend forced to respond after being told he looks like "Scooby doo"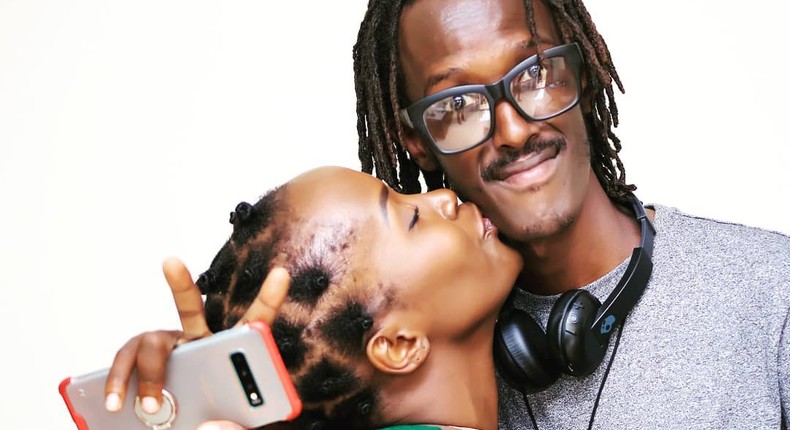 Anne Kansiime's boyfriend Skylanta has called back at critics mocking him due to his weight and looks.
Skylanta lashed out at those attacking him on a daily basis, advising them to focus on getting themselves out of poverty instead of tormenting him.
"I have seen many people troll me on Facebook saying I look like Scooby doo( that actually caught me off guard), saying am way too small ( I don't have the size of a real man) whatever that means!!!! And many other random insults from a few rotten apples (just like how my teacher Nyeko Makmot used to refer to heeiiraazz)"
At first it used to bother me and then I saw that video where Frank Gashumba was saying that "the mere fact that you are discussing sheilla means that she is bigger than you " 
Most of these people that preach negativity are coiled up in their 1 room apartment(English for muzigo) Chewing on a Rolex from last night (Been there, done that) wishing they were in this small man's shoes. I am a Christian and I will follow the words of our Lord Jesus Christ "Forgive them father they know not what they do" But also I think this ka hot mama has everything to do with my peace of mind!!!"
Kansiime hooked up with her new lover in December last year, 11 months after her marriage to Gerald Ojok crumbled.
She was married to Ojok for four years until mid-last year when the marriage hit rock bottom. The cause of their split remains unclear.
Recommended articles
NTV's Susan Grace tearfully narrates how stepdad ruined her teenage years
Willis Raburu shares his opinion on new host of 10 over 10 show
Gidi's 'Patanisho' call ends abruptly as furious man accuses him of collusion with wife
Fans question Diamond's statement about Naseeb Junior, his last child
Seun Kuti struts his stuff on the Paris Fashion week runway
Akothee drops 'Mrs Schweizer' title from Instagram bio
BBC's Ian Wafula elevated to continental role in latest promotion
TikToker sets sight on Samidoh's heart, ready to cook her way to love
Mama Dangote shares the nicknames for Diamond & his son with Tanasha on their birthday