On Monday, Gospel singer Kevin Bahati posed a question to his fans concerning his wife's Pregnancy and it did not go down well with a section of his Instagram followers.
The EMB President opted to get answers on whether he rushed to get Baby Number two with his heavily pregnant wife Diana Marua or it was a perfect timing, considering they welcomed their first born daughter in February 2018.
"#BahatiReality An Argument this Morning Ati I Rushed to have Baby No. 2??? a YES or NO" reads Bahati's question.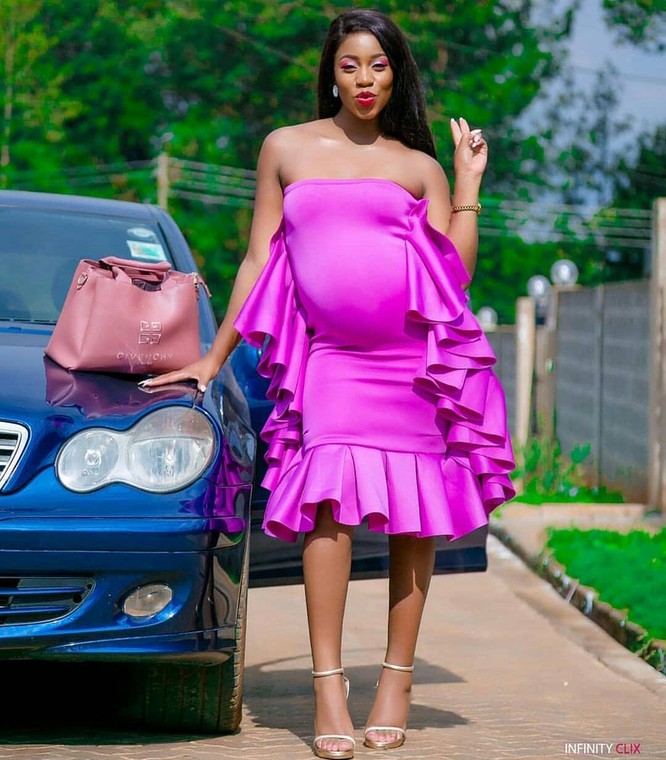 Diana Marua (Instagram)
Yes or No
Despite Bahati's question being straight to the point demanding a Yes or No answer, fans who joined the conversation decided to make their response a little bit longer.
Going through the comment section, it's evident that the question was received with lots of backlash.
A section were not pleased with how Bahati was involving them in his private life, while others advised that he is right to get a second baby basing on the fact that he is financially stable.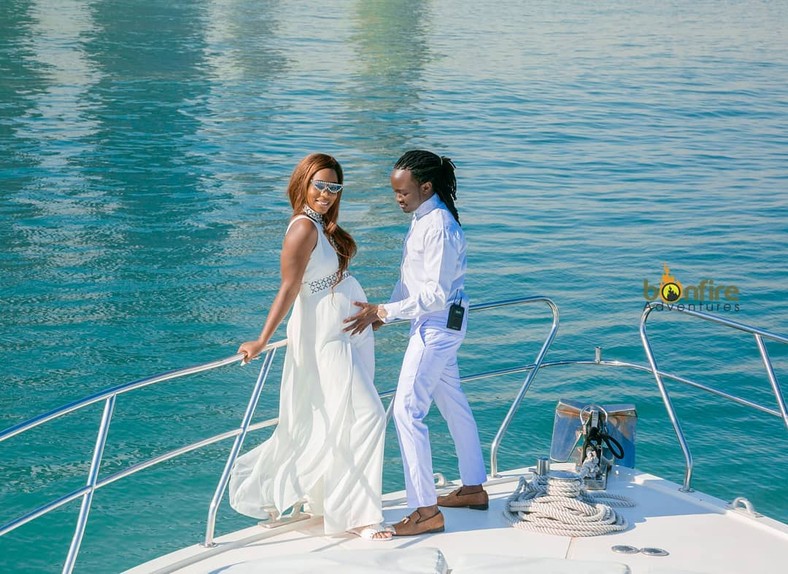 Diana Marua and Bahati expecting Baby Number two
Reactions from fans
Job Mwaura "Hakuna kitu kama hiyo...Uko na Madollars, Watoto hwawezi teseka"
Wezeedom "Na vile kulea ni ngumu kwani ukona pesa ngapi"
Mukonene "Hii mimba mmetangaza ivi kwani ni yesu imebeba ama"
254kenyamemes "Who cares, maybe it's not even yours"
Reshlinahemed "Sasa hii ni swali ya aina gani...kwani sisi ndio tunakupangia vile itazalisha..lubbish"
Mercy RAMSEY "Know how to put your family issues in private"
Zhurah "Hio swali imebadilisha maisha yangu kapsaa Asante Sanaa #lubish"
Marya cherop " that's none of our business you know best"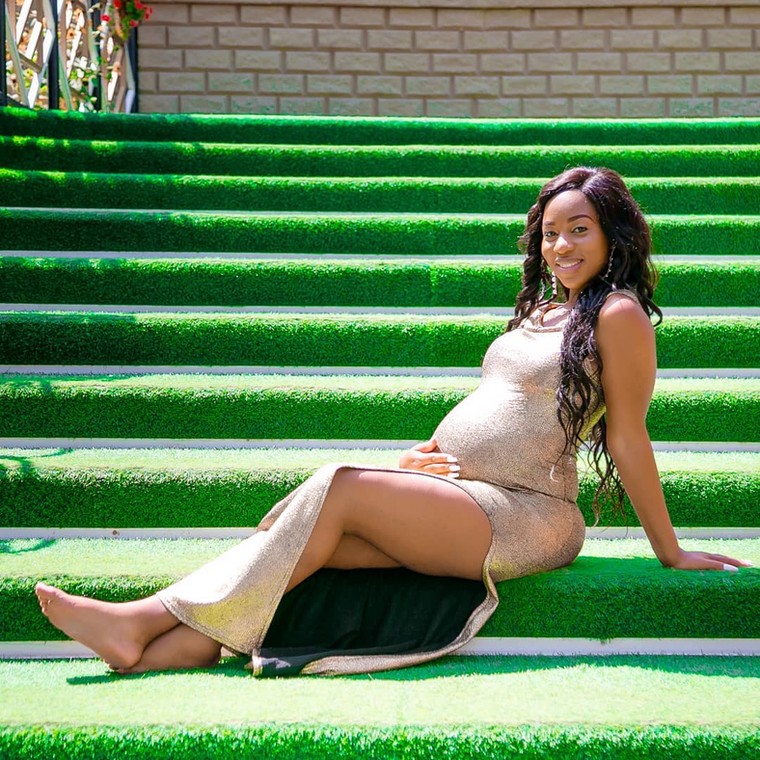 Diana Marua (Instagram)
Ledama risper "Baba nini mbaya mbona unashugulika na watu.. Je ni watu waliowa Diana ama ni wewe?.. So pateni ile number mnataka achaneni na watu.."
Siskachiwan "This is being stupid.mimba si yetu au unataka tuone unajua kuzalisha"
Matoto wraps "Not even supposed to be a discussion .its your Life. Only you and partner know how and what it will take to raise the kids at the end of the day"
Tashy pasca "Unatuuliza kama uliharakisha was we there mkipeana mimba ..silly"
Veejay Alexious "Hiyo n shida yako na pia n swali ya ujinga ,,mwana mke huolewa azae"
Leah Karis "Noooo its the right time,"
Brayo shivs "It's your game bro commentators have no say"
Angela Wambui "The world will always have something to say or think or comment on , about everything. What matters is the decision you make as a couple/unit. The rest can simply go hang"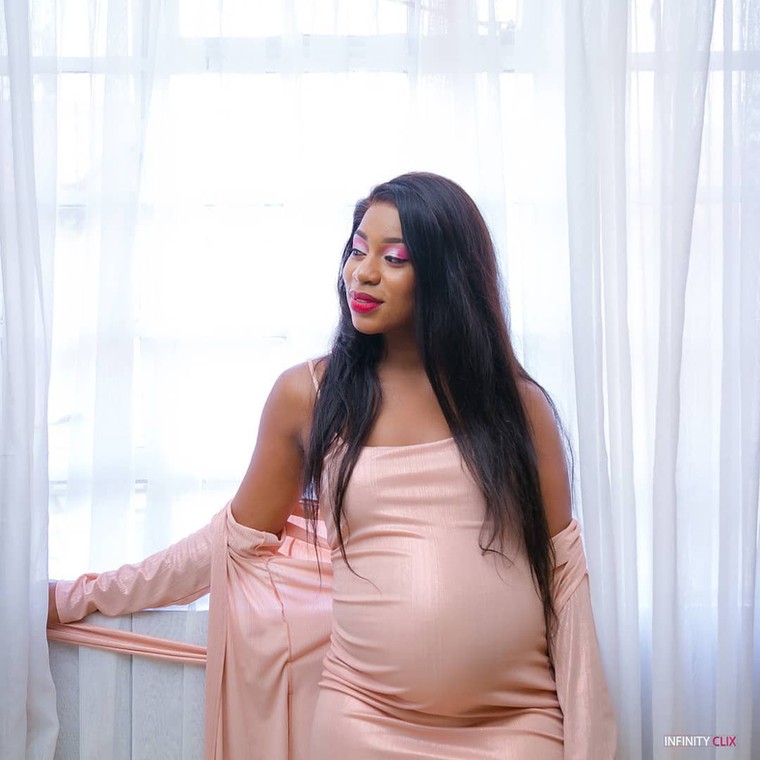 Diana Marua (Instagram)
Diana's concerns
On the other hand, Diana Marua also expressed concern after learning that Bahati still needs Baby number three.
"You will Finish me oooh!!! Ati @bahatikenya Still wants a Third Child after this Pregnancy, Someone support me by Commenting a big "NO" wrote Diana Marua.
Her followers did not shy away from giving their opinions as well;
"Ningekua wewe ningezaa hadi descendants Wa Abraham, I love kids kwanza vile pesa si Shida kwenu" Kevin Brian
"Maswali yenu ya kijinga msituletee!!! Mzae mzizae aituhusu mxxxuuu" Dolly.
Reuben "Bahati Is In A Position To Provide and U to Bring Up The Family...I Say Yes, Baby Number 3"
Carol coster "Sasa tunashindia kuambiwa nini na baha...pia mimi nikona mimba na sijai ambia mtu".