Heartbreak from this kind of betrayal is devastating - Michelle Ntalami
To anyone going through this kind of pain, stay strong - Michelle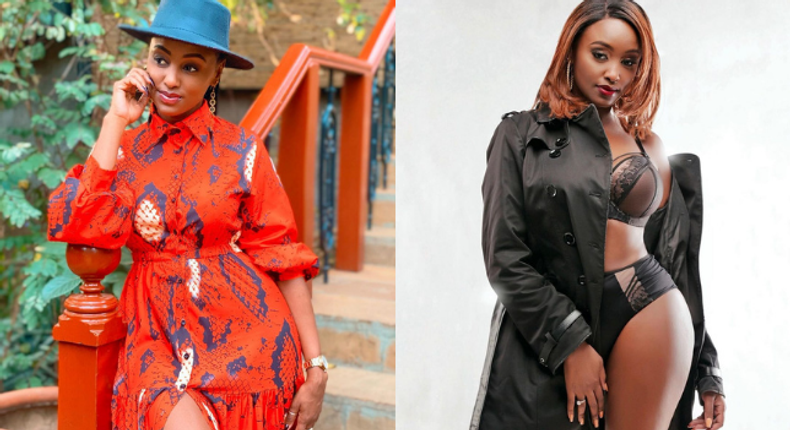 On Monday, Ntalami shocked many with a confession that her partner used to cheat on her with multiple women.
The Marine Naturals CEO detailed how things unfolded in her past relationship in a three-part series that she shared on Instagram.
In part three of her truth, Ntalami thanked the LGBTQ community for their constant support, saying she feels terrible because she was lied to all along.
Beautypreneur Michelle Ntalami
"To all our friends, fans and followers, thank you for riding hard for them and I. There were several fan pages dedicated to us, beautiful photos, captions and stories written all over. You kept us going, and because of you, we survived a little longer.
"To the LGBTQ community, thank you for your constant love and support. I feel terrible because I was lied to, therefore in turn you were too. It breaks my heart when I recall how hard you rode for us and looked up to us as your beacons. This explains my absence in the events by the company. I will always love and support you, and if nothing else, all the work, effort and love I painstakingly put into the company we both began is the biggest evidence of that, and my greatest gift to you. 🏳️‍🌈," she said in part.
Michelle went on to thank her family and friends for always holding her down and embracing her. Adding that she will never delete anything from from her social media pages, despite the relationship coming to an end.
Beautypreneur Michelle Ntalami Pulse Live Kenya
"To my family and relatives who met them, embraced them and loved them knowing full well our relation and supported us wholly, thank you for your unconditional love.
"To the world; I will never delete anything on my page with them that we shared. Anything done out of love, will never be regrettable by me. It is a beautiful testimony of our love and I am ever so proud of loving them so boldly," she added.
Ms Ntalami went on to advise those going through a hard time like her to stay strong and power through.
"To anyone going through this kind of pain, stay strong and power through it. I know all too well it is not easy. Heartbreak from this kind of betrayal is devastating and should never be treated lightly. Don't be afraid to talk about it. Seek help, choose yourself everyday and stay around people who want to see you healed, happy and whole again.
"To them; I loved you truly, deeply and loyally. I didn't deserve the deceit and dishonesty. But I choose to focus on how boldly we loved, the beautiful experiences we shared, the impact we had and the lives we touched. When the right time comes, I wish you even more love,"
Monday November 8, 2021 Ms Ntalami said that she had ended their relationship after she found out her partner was cheating on her.
She said that she was able to confirm her worst fears after speaking to the other women who were also involved with her partner.
The Marini Naturals founder explained that she had chosen to protect the identity of her ex but Kenyans on social media are speculating that she could be alluding to Makena Njeri who announced that she was gay in a Ted Talks video earlier this year.
Michelle said that while the two had kept their relationship under wraps, many Kenyans were asking why the two had been distant in the recent past.
The entrepreneur also revealed that her ex never admitted her infidelity even after confirming the fears.
Get our Top Stories delivered to your inbox
Recommended articles
Fans excited as Kambua announces pregnancy in new photo
Oga Obinna sparks reactions after impersonating 'President of Singol Mothas' [Video]
'Be Honest' by Jorja Smith & Burna Boy certified Diamond in France
Rema's 'Calm Down' certified Gold in Italy
Wizkid set to make history with 2023 London Stadium performance
Sugar mummies are trying their shot with me - Stevo Simple Boy
Stay away - Sauti Sol's Bien bans Eric Omondi from star-studded Sol Fest concert
Bobi Wine waited 6 hours at church to take me on a date - Barbie
Grieving Nameless responds to fan's act of kindness