Ukivaa vizuri, unapiga picha - Tom Daktari's eureka moment behind unique comic style
The viral videos which Tom Daktari mostly shares on his TikTok have made him even more popular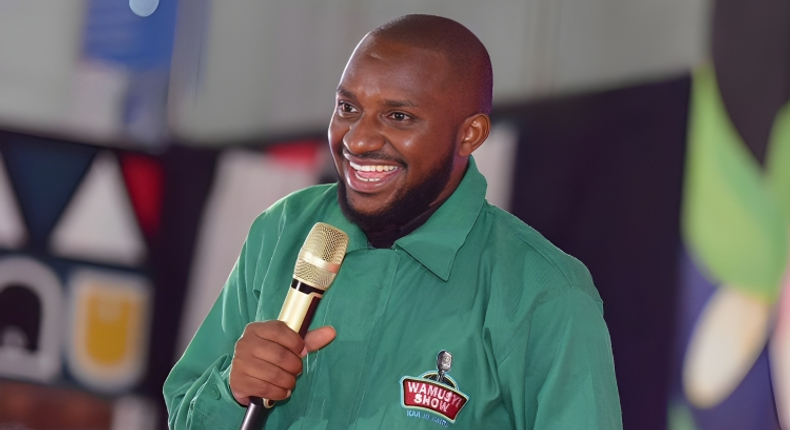 If you're an avid social media user, you've likely encountered the rib-cracking videos of Tom Daktari.
In his native Kamba accent, Tom Daktari has mastered the art of marketing various products in a witty and entertaining manner.
This unique approach has not only skyrocketed his online presence but has also turned him into a go-to figure for various advertising campaigns.
Tom Daktari's rise to fame is a testament to the power of simplicity and humour in the world of social media marketing.
His ability to effortlessly blend humour with product promotion has resonated with a broad audience, endearing him to countless fans.
One distinctive aspect of Tom Daktari's online presence is his memorable sound bytes, often used by other social media users to enhance their own videos.
This widespread adoption of his catchphrases has further solidified his status as a familiar and beloved figure in the social media landscape.
Behind the comedic persona of Tom Daktari is Andrew Wambua, a multifaceted talent who is successfully balancing medicine with the world of online entertainment.
"I think it was just a change in style. I did this once, and people loved it. Since then, I switched my style to creating more similar content. However, we also adapt constantly to keep people happy," Tom explained.
Comedians Tom Daktari and Sammy Kioko Pulse Live Kenya
Before achieving widespread recognition with his viral videos, Tom Daktari collaborated with comedian Sammy Kioko, creating content that also gained substantial online visibility.
Their partnership, rooted in friendship and shared talent, allowed them to make a significant impact in the world of comedy.
What sets Tom Daktari apart from many other comedians is the fact that he is a practising medical practitioner.
This dual identity has its own set of challenges, with many patients assuming he is in character when providing medical care.
Here is one of Tom Daktari's popular TikTok videos:
Despite the occasional mix-up, Tom Daktari has successfully balanced his roles as a doctor and a comedian.
Recommended articles
'Sound of Freedom': Jim Caviesel's new movie is inspired by real-life experiences of an activist
Story behind Dennis Ombachi's tag name 'Roaming Chef'
King Kalala opens up about marriage & dreams of having 7 kids
Nicki Bigfish saves the day for man he intended to prank
Please be thorough with the investigation into Mohbad's death - Banky W
YY Comedian's mum shares untold story of how he suffered burns 7 times
Diamond pleads with Chege to release songs after unexpected reunion on stage
Mercy Masika expresses concern about modern pastors' fashion & modesty
Philosophy Fena Gitu applies in bold fashion choices