Why it's a bid deal: Wizkid cracks Billboard's Top 10 list [Pulse Contributor's Opinion]
Wizkid making major moves in the US!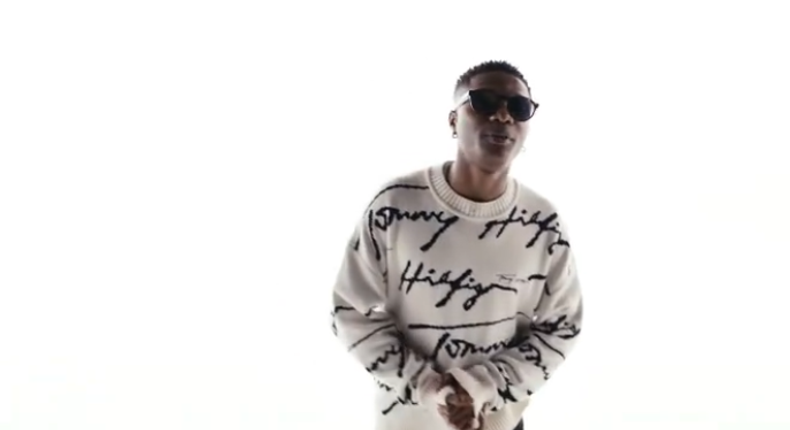 Nigerian singer Wizkid continues to shine bright in the frontline of the African music scene.
On Tuesday (October 12), Wiz became the first African artist to crack the Top 10 list on American Publication Billboard's Hot 100 chart, as a lead artist.
All thanks to the international hit, Essence (Remix), featuring Tems and Justin Bieber. The song is now sitting at No.10 after moving up from No.11 in its 14th week on the chart.
If you are unfamiliar with the Billboard Hot 100 charts, it's a segment of the Billboard charts that ranks songs across all genres based on the U.S. streaming (official audio and official video), radio airplay, and sales data. This means that Wiz has the 10th hottest song in the all-genre ranking in the US.
Generally, Essence marks Wizkid's second entry on Billboard Hot 100 Top 10 since being featured on Drake's number one hit, One Dance in 2016.
It's also Wiz's third entry on the charts since appearing on Beyonce's Brown Skin Girl along with SAINt JHN which debuted at number 76.
Essence was originally released in October last year as part of Wizkid's fourth studio album, Made in Lagos. The cut earned so much hype from Afro Pop lovers around the world that Canadian R&B singer, Justin Bieber, later laid down an extra verse on the remix version.
The remix's popularity exploded internationally and received massive spins during the 2021 summer in the US. In July, Essence made its first Billboard Hot 100 entry after debuting at number 82. Following its success, Wiz followed up Made in Lagos with the deluxe version in August 2021 that included Essence remix.
Just last week, Essence was certified platinum by the Recording Industry Association of America (RIAA) after selling 1 million copies in the US. These sales stem from digital sales, streaming, and radio airplay data.
Speaking to Rolling Stone Magazine, Wizkid explained how the record came about.
"I remember that day. I had like six producers in the room. I was recording the last song on the album, and, yeah, Tems came in the room, we made 'Essence' together. It was just easy, man. She's got an amazing voice. Everything is special about Tems. Everything," he shared.
For Tems, Essence is her debut into Billboard Hot 100. She ecstatically shared news on her socials recounting: "There were like two beats, and they said, 'Which one is your favorite?' And the beat that became Essence was my favorite," she began.
"Once I heard it, I was like, 'Yeah, this is it!', because I could already feel melodies coming in my head, I was like, 'Don't even play it! Don't play it! Just hold on, put me on the mic first before I forget all the things that I'm hearing in my mind.'
"I just did a freestyle, and that freestyle turned into the melody that Essence has. Then, later, I wrote it and rerecorded it. I didn't even know it was called 'Essence' until after. But 'time is of the essence' was in the original freestyle," Tems added.
Pulse Live Kenya
The foregoing is an Opinion Article submitted to Pulse Live Kenya for publication as part of the Pulse Contributors initiative.
Pulse Contributors is an initiative to highlight diverse journalistic voices. Pulse Contributors do not represent the company Pulse and contribute on their own behalf.
Should you wish to submit an Article to Pulse, do so via contributors@pulse.co.ke.
Timothy Mwachia is a young journalist interested in writing about entertainment and lifestyle. He has contributed news articles at Daily Rap Facts and The Dope Way and he's obsessed with knowledge - "I've got a thing for watching documentaries, reading and writing," he says.
Recommended articles
DJ Fatxo bags Mugithi artist of the year award
Billy Miya & TikToker Francie Mummie clarify dating rumours
Inside Anerlisa Muigai's Sh39,570,000 social media empire
Trouble in paradise, Amber Ray Kennedy Rapudo break up for the 3rd time
Milly WaJesus reacts to backlash over brother's wedding fundraiser
MC Fullstop shares update on his irreversible health condition
Kwambox reveals all-time celebrity crush, says he looks fine
Angry Eric Omondi speaks after release from 3rd arrest
Kajala reacts after Harmonize shared photos of look-alike vixen
Ferdinand Omanyala storms to 100m world-leading time, makes February history
Report: Erik ten Hag rules out trophy parade if Manchester United win
Ranking Xavi's European exits with Barcelona
Video: Christian Atsu's remains arrive in Ghana
Atsu's body to be brought home for burial - Ghana Embassy
Sad news: Christian Atsu found dead in Turkey
How well do you know your favourite La Liga club?
Messi gives in to Alphonso Davies' demand after 3 years
Why Greenwood could have played his last match for United