Mwalimu King'ang'i gives Janet Mbugua a tempting offer after she left Citizen TV
In mid-March this year, we broke the news that Janet Mbugua was leaving Citizen TV after spending half a decade there.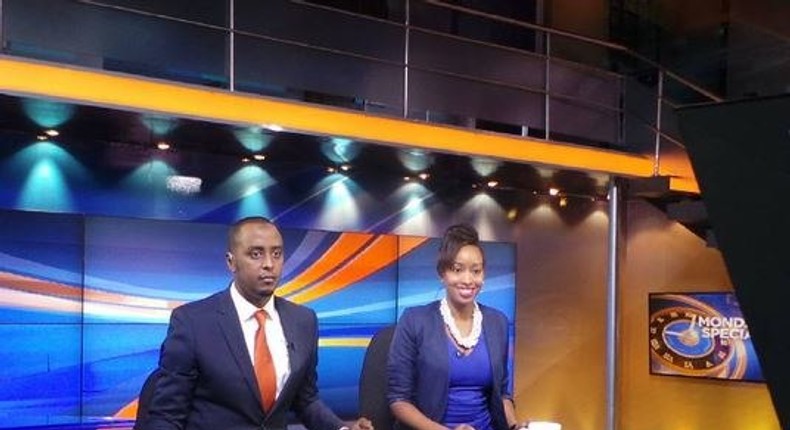 And Janet confirmed it in a poignant post on her personal blog called officialjanetmbugua.com.
She revealed that it was time for her to take a sabbatical so that she could 'breathe, reflect, pursue her passion projects in earnest and spend time with her young family.'
"Sometimes life forces you to reboot, whether you want to or not. Am I scared? Sure. A little. Anxious? Yes. Excited? Very! Broadcast has not just been my bread and butter, but the Ying to my Yang as far as career goes. My go to. My comfort zone. Stepping out of all that familiarity, albeit momentarily, can shake ones equilibrium a little…but that's not unusual. But, I'm a closet Life-ist who's ready to own that. Life is too short. Better to live it absolutely!" part of her goodbye post read.
She didn't reveal where she is going to but unverified reports indicate that she had landed a lucrative deal with Redcross Society as a communication and advocacy director.
Other than the said job at Redcross, it seems that Radio Africa would like to have her too. Speaking this morning on Classic 105, Mwalimu King'ang'i broke the news of her leaving before adding that she is very much welcome at Classic 105. "Hapa iko Kazi." He said before telling Maina that she would be very well suited for a position on the screens of Bamba TV or Kiss TV.
"I love her presentation." He said while commending Janet for the good work she did at Citizen TV.
Recommended articles
Don't miss the highlights as 2Baba, Terry G, Skales, Goya Menor, August Chuks take the stage at Idoma International Carnival 2023
Nyako lights up social media as lecture to viral nanny Rosie backfires
Diamond & I started the process of acquiring Kenyan citizenship - Rayvanny reveals
Viral Kenyan nanny Rosie opens a new chapter in life with new venture
'Kaveve Kazoze' hitmaker Ngesh & crew give update on promises, cry for help
5 blockbuster films that prove Abel Mutua is Kenya's cinematic king
Education, family & 5 other interesting facts you din't know about Sanchez of 'Becky' series
Cebbie Koks breaks silence with bold message to Akothee on her graduation day
Akothee breaks down as she talks about sibling betrayal [Video]