Nick Odhiambo's new job after leaving Classic 105
There were rumours that Nick will be heading to Radio Maisha but that's not it...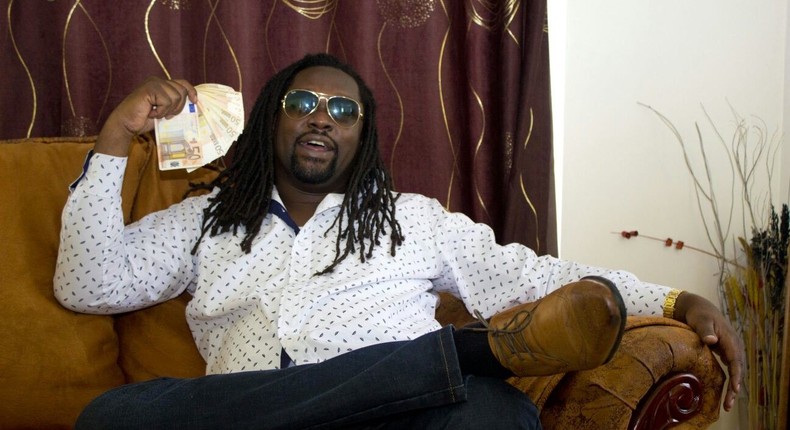 Celebrated radio presenter Nick Odhiambo has spoken on his new job after leaving classic 105.
Nick's 10-old-career at Classic 105 ended yesterday after he moved to social media to bid a good bye to his tens of millions of fans.
I spoke to Nick and this is part of our conversation:
Juma: after the 10 years, what next now?
Nick: What next kiaje bwana sasa… But I am ok, I will be heading to Hot 96 shortly.
Juma: Why Hot 96? Good pay or just because there is 'fish' (in reference to the new Jalas Mwenyewe)
Nick: Yeah. Kuna hata lunch huko na samaki. So that's it men... I will get back to you; am getting into a friend's office, I will call you.
Nick Odhiambo has been a host #LarryNickandFriends show announced his exit from Classic 105 via his Instagram account on Tuesday.
"10 years and 6months is a really long time. Today is our last #LarryNickandFriends show!!!!! @classic105," Nick posted.
Earlier, there were speculations that Odhiambo might fit the wide boot left by the outspoken radio comedian Mzee Jalas Mwenyewe at Standard Group's Radio Maisha, who moved to Hot 96.
Well, Nick who is known for his flamboyant and luxurious lifestyle is never afraid of unleashing the Luopean in him. He is known for his love of German machines. He has been seen severally cruising inexpensive motor vehicles - further proof that indeed hard work pays.
The passionate media personality became a household name in the media industry thanks to his strong voice. As a voice over artist, Nick has bagged deals to advertise various products, his sweet voice leaves many of us yearning for more.
Meanwhile, his voice can't be forgotten on various local shows including KTN's Auntie Boss and NTV's XYZ show, casting as Keff Joinambe.
Recommended articles
5 blockbuster films that prove Abel Mutua is Kenya's cinematic king
Cebbie Koks breaks silence with bold message to Akothee on her graduation day
Akothee breaks down as she talks about sibling betrayal [Video]
Women have turned me into a dating guinea pig – Saha discusses painful dating history
Pascal Tokodi backs local content as 'Pink Ladies' cast gears up for fan meet & greet
Diddy has had enough of the sexual assault allegations against him
Someone marry this woman - Jackie Matubia calls on potential suitors to make their move
Size 8 finally answers to allegations of breaking Oga Obinna's marriage
If Angelina Jolie was starting her career today, she says she wouldn't go with acting