Huddah Monroe reveals why she no longer give people her Phone Number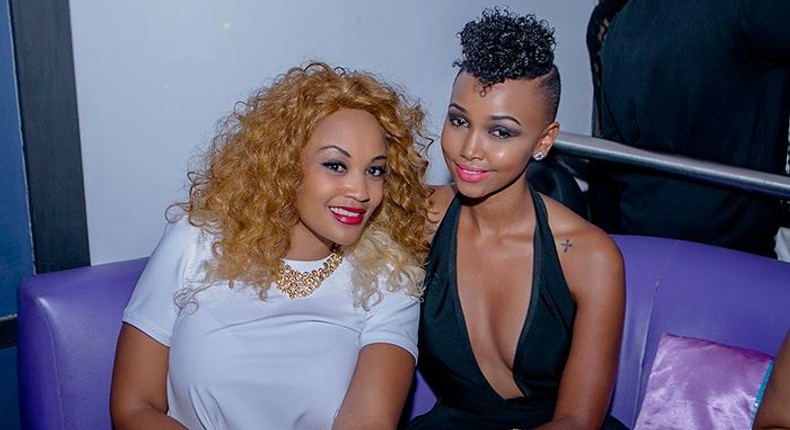 Kenyan Socialite Huddah Monroe has revealed why she no longer share her personal phone number with other People.
Through her Insta-Stories Ms Monroe mentioned that, now days she never give out her number because of the fear of other exposing their conversations through screen shots when things fall apart.
"Nowadays I don't give people my number… I tell them to snap chat me… so when you save my convo or screen shot it I will block you instant. i love my shit low Key" wrote Huddah Monroe.
Her confession comes weeks after she took a jibe Lillian Muli after calling off her relationship with Baby Daddy Jared Nevaton Ombongi.
The petite Socialite expressed disappointments in the way Muli announced to the public that she had ended her relationship with Nevaton.
ece-auto-gen
According to Huddah, when in a relationship, you owe nobody an explanation as to why you walked out and therefore women should learn to deal with their issues privately.
"I don't understand why women feel the need to say their relationship is over on social media, this is low you catch your Ls" wrote Huddah Monroe.
ece-auto-gen
"We really don't care or want to know if y'all fucking or Nah! Keep your bedroom issues in the room. Hell the shit I do low key only God knows and the people involved and when we meet in public.. We act like we don't know each other. I enjoy mu Ds on the low. I don't understand why people feel the need to advertise their relationships. I do post my man and all you know is my man is Lion. That's all. So is short stop advertising your men" added Huddah Monore.
Recommended articles
Christina Shusho's Biography: Early life, start of music career, husband & 3 kids
'Twa Twa' Pastor explains reasons parents should not kiss their children
WaJesus family commemorates 6th anniversary with exclusive love series
Mbogi Genje's Smady Tings finally reacts to Jacky Vike's open crush on him
3 unmentioned heroes who catapulted 'Mali Safi Chito' to internet sensation
Kisumu man expresses frustration as baby mama seeks Akothee's assistance
Kenyans celebrate as Cimberly Wanyonyi wins Sweden's The Idol singing competition
Alex Chamwada bags award as sacrifices he made to start Chams Media come to light
Gospel star Evelyn Wanjiru opens up on how to remain relevant & Praise Atmosphere