Celebrated Media Personality and K24 Senior News Anchor Anjlee Gadhvi turned a year older over the weekend and she threw an exquisite Birthday Party to celebrate the new age.
Gadhvi who is a cancer survivor held a party that was attended by her colleagues from Mediamax, close friends and family.
Anjlee Gadhvi who is known to be a lover of the finest things, maintained her high level of class during the birthday, as all those who showed up were dressed in red.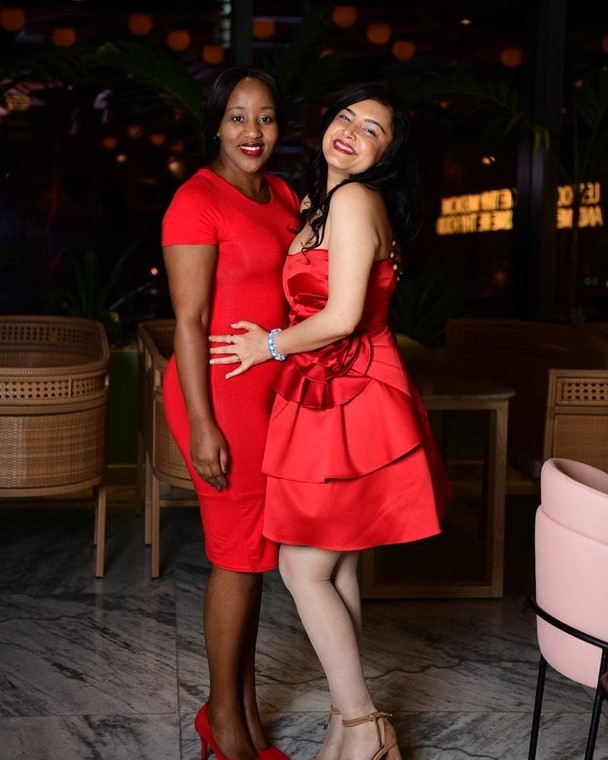 It is well! Thank you for the love
Taking to social media Gadhvi wrote "A year older! We are celebrating! God is kind! Time and again I have been reminded by doctors that I may not make it.. I have a certain duration. I am well aware I face the odds ...I look at the silent pessimism on the faces of those who treat me.. I have fallen so many times ppl, but then again, I choose to stand up. It's not over. Here I am.. 6 years down, still alive, standing strong, resilient and all I can say is THANKYOU to a powerful force that shields me, protects me, and continues to help me rise above the odds. It is in this time when you grow to understand who stands with you, I cannot thank my friends and my family who continuously support and cherish me... they remind me, that it's not my time yet, I have to live!! I have to fulfil my purpose! And that I must be a testimony. It is well! Thank you for the love!"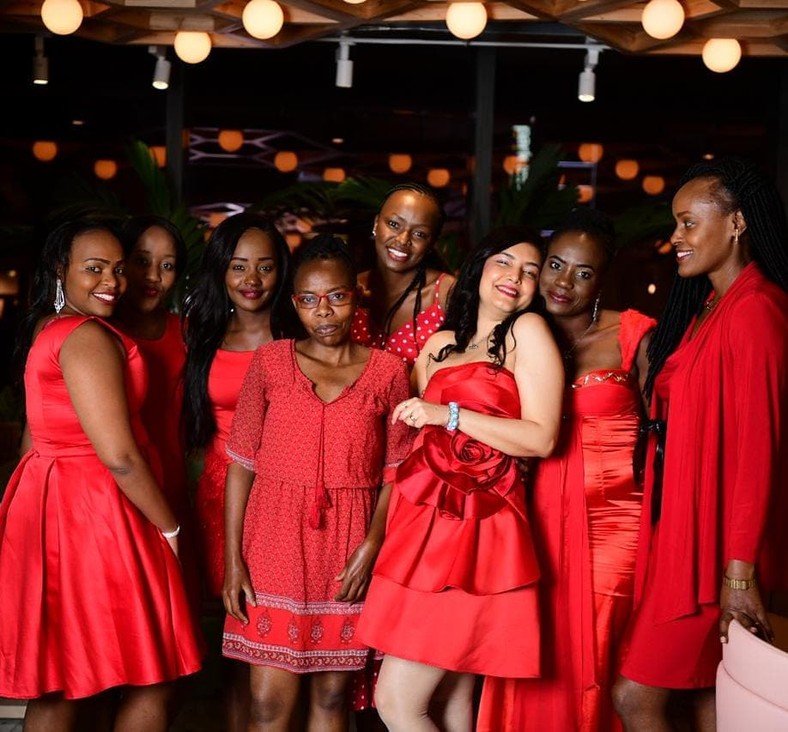 Fighting liver cancer
In 2016, Anjlee Gadhvi who was fighting liver cancer, announced that she had beaten the killer disease.
"This right here is among the things I've always wanted to have accomplished for quite a while! After fighting liver cancer and walking away a victor, I finally get to cross this off my list! Make your day count, get something done that's been on your list.'' she posted on Facebook some time back.
Liver cancer
The news anchor was diagnosed with liver cancer in 2013 and has been in and out of the country for treatment.
Kenyans contributed Sh6 million in an hour back in 2015 for her treatment after she made a public appeal for funds on Kameme FM.
She thereafter traveled to India for surgery in January 2016 and eight months later was declared to be cancer free.
More photos