Kamene Goro turns down Sh100 Million in exchange of sexual favours
Kamene sets the record straight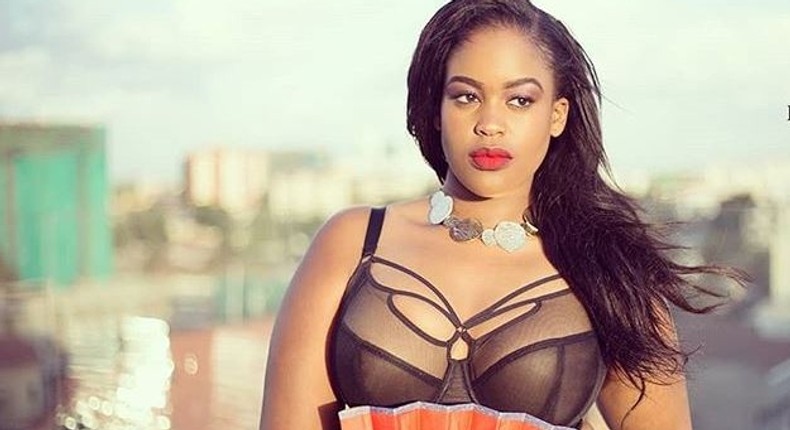 The former NRG Presenter, shared a screenshot from her inbox of the purported man.
The male, whose identity was not revealed, mentioned to Goro that his only intention is to sleep with her as they tour the world.
"Finally you got to say something I had actually given up. So like I mentioned in one of my messages I am always very direct and to the point about what I want. I somewhat bumped into your page and I got intrigued liked what I saw and like, I also mentioned I am not a relationship kind of person neither do I do commitments , I don't want to waste any of time or feelings that why I tabled this offer to you. Its mutual beneficial. If you can consider my deal, I am in this purely for fun and some really good time. I mentioned it before. Nothing serious I just wanna spoil and pamper you so bad, take you round the world with me and fuck the hell out of you. Strictly between us. My offer is $1 million," reads the message.
Pulse Live Kenya
However, Kamene refused the offer advising ladies not to take anything a man offers them in exchange of sex.
"So I assume this is how some people are operating and surviving....This was my DM this morning.....100 Million shillings is a lot of Money, My God, it's a shit load of money, but MY GOD IS WORKING SO HARD, BLESSING ME SO MUCH THAT MY $1MILLION IS GOING TO COME FROM THE WORK OF MY HANDS AND HEART. Ladies, let me tell you, anything any man is offering you in exchange for your body, FATHER GOD will give you ten times more from your work! I Promise You!! Refuse! Refuse! Refuse! Mungu is working so hard to make your dreams come true, you don't need to spread your legs for you to get the pot of gold at the end of the rainbow. #Work #Pray" shared Kamene Goro.
ece-auto-gen
Recommended articles
Kenyans concerned as man who travelled 500km to surprise girlfriend becomes unresponsive
Kamene Goro reveals truth about why she left Kiss FM
Andrew Kibe rants after being hit by online scammers
Jalango's legacy immortalised in new book [Details]
Teary Kamene Goro bows out of Kiss FM after 3 years [Video]
Amber Rose wants to stay single forever...says men are disgusting
Larry Madowo lands leadership role in Africa-wide organisation
Harmonize dishes out cash to fans in Kigali [Video]
Kelvin Kinuthia reveals contents of private chats with Jimal Roho Safi