5 actresses who lost roles because of complexion, weight
Are light skinned actors given preferential treatment over dark-skinned actors? Check out 5 Nollywood actresses who lost roles because of their skin color.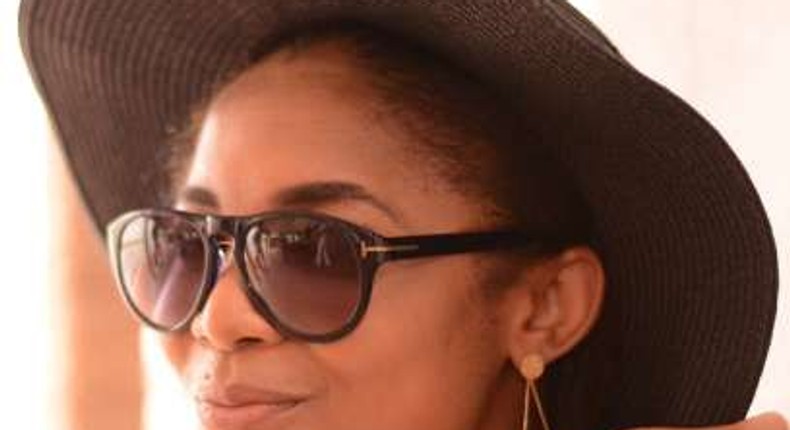 Are there privileges light-skinned people have that dark-skinned black people don't?
Over years, several actors have revealed that they lost roles for being too black, overweight or underweight.
There have been arguments that light-skinned actors are more favoured than dark actors, as it is difficult to convince a director that a role is as suitable for a dark-skinned as it is for a light-skinned.
In undefinedactors on laziness on the part of the director.
"I find that so irritating. I really do, and that's where we come back to skills. It's a cop-out for a director of photography to prefer light screened performers to dark-skinned performers," the veteran said.
"You just never get it in the theatre. It does happen in films here, but it's because of laziness," she added.
In 2015, filmmaker Mildred Okwo ("The Meeting," "Suru L'ere") stated that it's no coincidence that most lead actors are light-skinned.
Pulse Nigeria have put together five actresses who lost a role because of their complexion or weight.
Hewatch is popular for her character as Peace in the popular TV series "Lekki Wives."
In an exclusive interview with Pulse Nigeria, the actress spoke on losing movie roles because of her weight and complexion.
"I have lost movie roles because of my complexion," she said. "Sometimes the excuse is that there's a lot of work that goes into lighting a darker person as opposed to a light skinned person,"the actress added.
"I understand that there's a fact to that, but then, how do Hollywood people like or who is very dark work it out? I feel sad that our actors here have to become people that there are not."
"I like to take care of myself and look good. Looking good doesn't mean that I have to lighten my skin. So someone who has a beautiful complexion goes to spoil that because you want to get a job,  It doesn't make sense to me."
In an interview with Punch, the  Africa Magic Viewers Choice award winner revealed that she lost roles in her early days as an actress.
"It is very true that when I was starting out in the movie industry, it was difficult to get roles because of my complexion," she said during the interview published  on Saturday, November 5, 2016.
"I faced that a lot and I tell people that my success is just grace. Somebody once told me that I am too dark but that is where the grace and favour of God comes in. Regardless of everything, most of the dark-skinned actresses that are my contemporaries made it."
In an interview with Punch, Chelsea Eze who made her debut in the movie "Silent Scandal," revealed that being light-skinned has not always favoured her.
"There have been some projects that I was supposed to be involved in but I was told that I am too light skinned for the part," she said.
"I remember when wanted to do the cast for Figurine, I asked him if I could come for auditions but he told me that I am too 'yellow'. There are some characters you need to play but you have to be dark skinned. I have had cases where I have to play some certain character and the make-up artiste makes me look very dark. Sometimes my complexion does not always favour me but I will not change my skin hue for any reason."
In an interview with Playground, the light-skinned actress countered the popular belief that her complexion is an advantage.
" I even love the fact that you asked if it has affected the roles I get. People always feel my skin is an advantage but that has never been the case. There are times I get contacted for a role and as I am reading, I envision that the role is not for me because of my colour. I have lost a lot of roles because of my complexion," the "It's Her Day" actress said.
In 2015, KC Ejelonu who plays Tessa on "Tinsel" started her weight loss journey. A journey she shared with her fans on social media with the hashtag #SelfloveJourney.
In October 2016, the actress revealed that she lost a role because she wasn't her previous size.
"So in a space of a week I lost 2 roles because i am not at my previous weight anymore... It made me sad but I have not even worked out in over 3 months just healthy eating," She said.
"Should i start eating rice again?" And i woke up with the feeling of "The best is yet to come". But wait oh, i am not saying anyone should go and lose weight oh to feel sexy or you think the roles will come."
Recommended articles
Why fans suspect Arrow Bwoy and Nadia Mukami are back together
Bien reaches out to female fan caught up in grinding incident
US-based Kenyan rapper Volvexzshawa drops much-anticipated album 'Focus'
'Real Housewives of Nairobi' unveils cast, Murugi Munyi's new machine & more stories on #PulseUhondoMtaani
Emmy Kosgei, Robert Burale and Gloria Muliro mourn gospel singer Samuel Ilagosa
Phil Director roasts wife in birthday message as she turns a year older
Omah Lay sparks concerns with puzzling post on social media
Vera Sidika, Susan Kaittany among cast of 'Real Housewives of Nairobi' [Trailer]
Boomplay to celebrate African music excellence at the 65th Grammys with free subscription