MCSK gives 2 reasons why Musicians received peanuts as royalties
Does the explanation even make sense?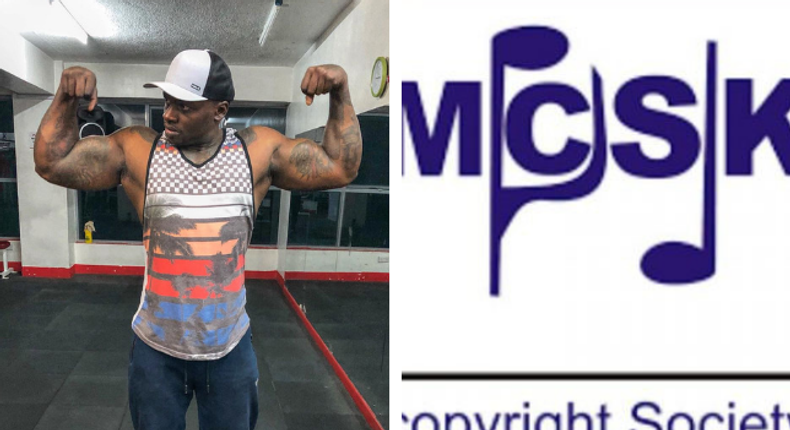 Responding to a public outcry staged by King Kaka, MCSK explained that the reason as to why artistes are being paid peanuts, is because Kenyan music usually gets little airplay.
They added that broadcasters rarely pay for the music they play on their TV and Radio stations hence the small amount.
"Secondly,We made a general distribution because if we strictly followed scientific distribution then 70% of the money collected will be paid to the international societies. We all know that Kenyan music receives little airplay. The figures you'd receive would be less. #playke
"We have distributed royalties to all our members (13,967) general distribution. Its PPP distribution (Performance in Public Places) this are collections from public places for only 2 months. Please Note that we haven't received a dime from any broadcasters who exploit music" reads an explanation from MCSK.
On Tuesday, a number of musicians took to social media to share with their fans the amount of money they had received from MCSK, expressing displeasure.
"MCSK Siku Moja Tutakuja Kuwavuruga uko Mbaya Sana, Msijaribu kunitumia izi peanuts tena, Infact I have given Authorization for my Music to be pirated, Don't collect money on my Behalf anymore, Nisiskie mmeshika mtu akicheza Wimbo zangu kwa street, msinitumie izo peanuts zenu tena, The OG shall be respected #mrinternational"
"Kwanza Kabisa I thought it was just @khaligraph_jonesanazusha then I got my fair share. Watu kama @SautiSol watatumia hii doh aje surely?? If my math serves me right 2500 * 15,000 members that's 37,500,000 , MCSK are you sure you collected 37M in one year. Na nikikuja kwa your offices it's all new cars na muliingia kwa ofisi mkiwa kwa Boda. This is very sad and siku moja tutakuja kwa hizo ofisi. Kukula jasho ya Mtu Mwingine ni laana. Anyway Wacha nikanunue nyumba Na hii pesa yangu, if you are selling a property kindly DM serious DMs only. Sasa ntaambia nini watoi wangu?"
Pulse Live Kenya
"CSK WANATRY CHRIST NA ONGWELO! Hii ni madharau gani?sijui nimetumiwa mara mbili ndio niadd,multiply,subtract,divide juu ata ile formula ya BODMAS haiwezi!!. AFRIMMA wako na mchezo,MCSK should have been the best stealing music copyright society of the decade!Nakumbuka mtu wangu flani akipigwa chain juu juu ya licenc e ya MCSK,ya nini..ooh ya kuwaruhusu kuiba.NB:IF ANYONE OUT THERE IS TRYING TO MAKE ENDS MEET BUT ARE HARASSED LEAVE ALONE BEING ARRESTED BECAUSE THEY WERE FOUND PLAYING MY MUSIC,CALL THE NUMBER ON MY BIO..hatukuji na mabarua tunakuja na Kasabuni mzima watulipe sisi wote."
"We hve grown ass men/women who sit at the MCSK office denying the artistes their rightful pays.I received this text & didn't pay much attention to it. MCSK are jokers who are slowly killing the industry. Zero interest in supporting the artistes.Selling nunu wld gve better paycheck."
Get our Top Stories delivered to your inbox
Recommended articles
KTN's Saada Hassan, Suleiman Shahbal win awards
Akothee pens heartwarming message on reconciling with sister after fallout
Nigerian hypeman turned singer Jerry Shaffer makes debut tour in Kenya
Superstar rapper Stormzy drops highly anticipated third album, 'This Is What I Mean'
Jackie Matubia shows off body transformation 2 months after weight loss procedure[Photo]
Nyashinski receives special gift from Kipchoge ahead of Shin City - Eldoret
Elsa Majimbo acquires a new Tesla [Photo]
How Kenzo was obsessed with Grammy even before nomination
Skales celebrates on new single, 'Konibaje'