Controversial video featuring Maasai garners over 111M views in 24 hours
The release of the viral video has resulted the resignation of two executives from Twitter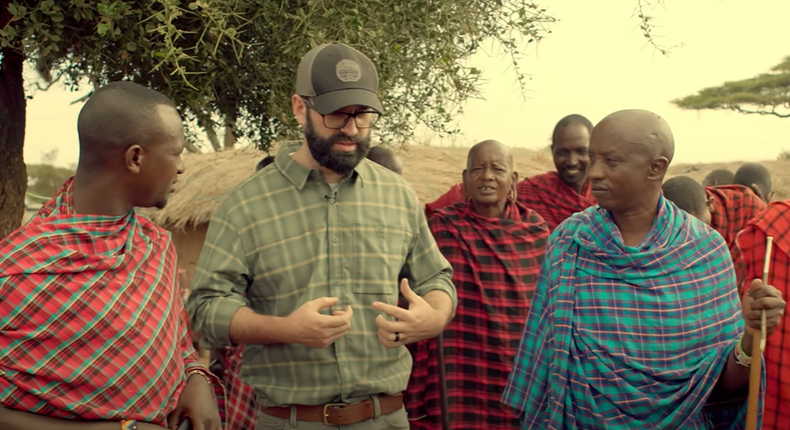 A documentary titled "What is a Woman?" has gone viral on Twitter, gaining 100 million views in just one day.
The documentary, which was initially released in 2022, was made available for free on Twitter on June 2, 2023.
It explores the topic of gender identity and the experiences of transgender women.
The video sparked a heated debate on social media, with some praising it for shedding light on an important issue, while others have criticized it for being controversial.
A Twitter post of the Daily Wire sharing the What is a Woman? documentary
The locals said that they recognise that girls and boys have separate upbringings with each being taught the gender roles.
However the locals said they don't support the issue of trans people, terming some occurences as unnatural or against the order of nature.
Watch a section of the film in which Matt Walsh talks to Maasai below.
The film also has perspectives from other people from around the world including politicians, experts and gender studies professionals.
The film discussed sex reassignment surgery, puberty blockers, transgender youth, and transgender athletes in women's sports.
Walsh's approach was praised by conservative commentators, but criticized by experts in the field of trans medicine and others who described it as transphobic.
The release of the film on Twitter
The film was initially released in 2022 to paid subscribers of Daily Wire. The documentary was then made available on Twitter on June 2, 2023, for 24 hours, in which it garnered over 111 million views.
The release of the documentary on Twitter caused heated debate over the move by Elon Musk to allow what a section of people termed as an anti-transgender film.
The incident resulted in two high-level departures at Twitter within 24 hours. The chief of Twitter's Trust and Safety Division, Ella Irwin, left the company that same day the video was shared on Twitter.
A second executive, A.J. Brown, whose job was to reassure advertisers that Twitter was a safe place for their brands, also decided to quit.
Recommended articles
Audiomack to feature 9 Kenyan artists in 'Keep The Beat Going' campaign [List]
Nimefeel ni kama nachomeka - Thee Pluto loses account with over 970K followers
Ex-cop Linda Okello curious how her tight skirt photo resurfaces every December
Madam Boss meets the General: Miguna challenges Akothee to disclose hubby's true background
Kenyan mum struggles to recognise daughter after spending 1.5 years apart
Family reveals how 'Sipangwingwi' producer died, announces burial date
Kwambox explains why she avoids dating artists after Nameless' viral dance
Abel Mutua's love for Land Rover Discovery ignites new trend on Instagram
5 cheek-hurting videos of Black Sherif that show he could succeed at comedy too