Senator Crystal Asige experiments with hip-hop, trap & RnB in her new mixtape
Former Sol Generation signee and Senator Crystal Asige releases 6-track mixtape dubbed 'Blinding Allure'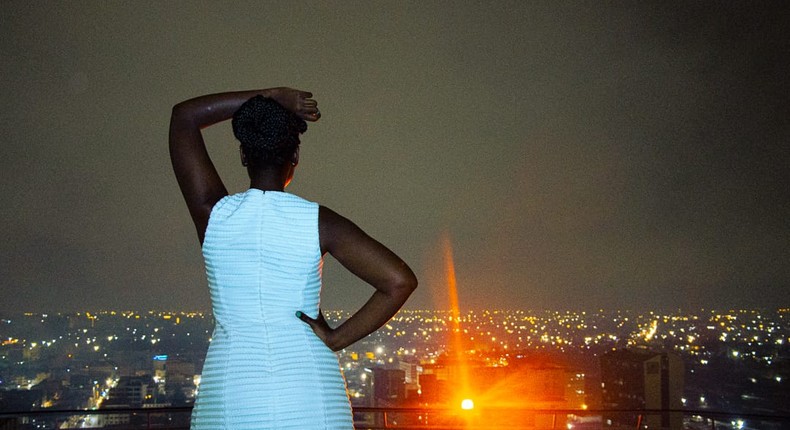 Singer-songwriter and ODM nominated Senator Crystal Asige released her highly anticipated six-track mixtape, 'Blinding Allure,' on Friday, November 3, 2023.
Senator Asige, known for her innovative approach to music, is taking her fans on an unapologetic and honest journey with this latest release, pushing the envelope in unexpected ways.
The mixtape not only marks a definitive change of sound for her local followers but also signifies a significant leap into genres that her international fanbase can embrace.
"I'm not building for a place I once began; I'm building for impact, legacy, to change people's minds," said Miss Asige, who continues to make a name for herself as a musician and multidisciplinary changemaker.
Crystal Asige's message to Raila after ODM nominated her to Senate
In a statement, Senator Crystal Asige shared her inspiration behind 'Blinding Allure,' describing it as more than just a mixtape.
"It's a melodic journey that serves as homage to Kenya's diverse youth, who I have the pleasure to interact with daily through my work as a Senator," she explains.
"When I lost control and everything around me started to disappear, my voice remained. Glaucoma has made me understand my ability to, and the importance of, standing alone," she reflected
"This mixtape is about recognizing the power of self-worth, the limitless potential of us all once we decide to stop hiding who we are and create our own path in the world," she added.
The former Sol Generation signee embraces her role as a symbol of resilience and determination. "I think I was given this mountain to show others that it can be moved," she added.
'Blinding Allure' is a fusion of energetic pop sounds interwoven with themes of self-worth, overcoming challenges, love, and courage.
The mixtape showcases Crystal fearlessly experimenting with hip-hop, trap, R&B, and jazzy elements, demonstrating her ability to seamlessly blend genres and push the boundaries of creative expression.
Fans and music enthusiasts can experience the unique and refreshing sounds of Senator Crystal Asige's 'Blinding Allure'.
The mixtape promises to captivate audiences with its innovative and boundary-pushing musicality, solidifying Crystal Asige's position as a trailblazer in the industry.
Recommended articles
Davido honoured in a special way by US State of Georgia
Wajackoyah: Why I stormed out of Masinde Muliro University Graduation Ceremony
Andrew Kibe lights up social media with action at JKIA after returning to Kenya
Watch Diamond dispatch security to recover valuable after encounter with rowdy fans
Dbanj officially cleared of controversial rape allegation from 2020
DP Gachagua graces Samidoh's big day at Parklands Sports Club [Photos]
Junior Nyong'o recalls sharing news of his 1st animation series role with Lupita
MCA Tricky shares his master's grades as he enters final year of study in engineering
John Allan Namu's brainchild marks 8 years, he reveals major lessons learnt