Esther Passaris attacked after tweet on being naked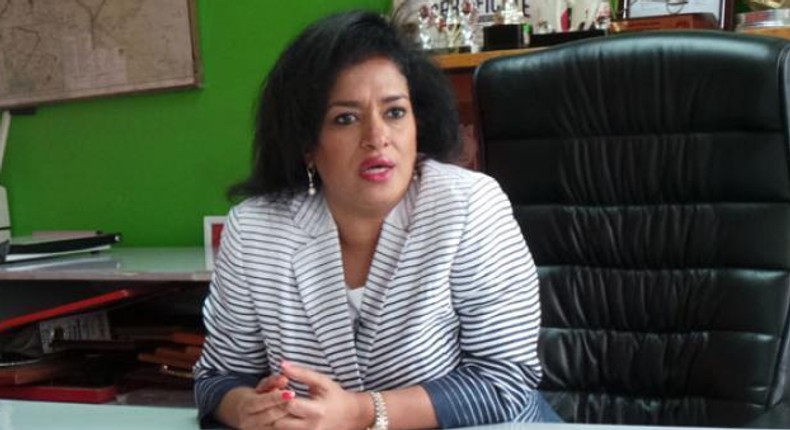 Nairobi Woman Representative Esther Muthoni Passaris has been on the receiving end, following her tweet on being naked.
In the tweet, the mother of two said that she was sent to the world without clothes and she would not be ashamed of her beauty.
She went on to say that people who have sinned were the only ones seeing her naked, but born again people see a perfect being.
"God sent me into the world without clothes who am I to be ashamed of my perfect being? Those with sin see my nakedness. Those redeemed by the blood of Our Saviours Jesus Christ see a beautiful child of God made perfect in His image. #NakedSoul #UnconditionalLove #IAmHisChild," she said.
Her words followed a tweet from a follower who said that she could not justify walking naked in public, even if she used big words.
Passaris donned a Donna Karan Classic dress to an event and later on shared a picture on twitter and some of her followers claim that the dress was too revealing for a woman of her standing.
Recommended articles
If there's a video of us saying she's single, please share - Terence Creative
What sparked Eve Mungai's fiery reaction after Commentator 254's baby news
Wakadinali's Domani Munga takes a break due to health issues
Amapiano is just a rebranded version of Ghana's Azonto – Samini
New animated film JESUS (2025) set to break ground in more than 2000 languages
Christina Shusho's Biography: Early life, start of music career, husband & 3 kids
'Twa Twa' Pastor explains reasons parents should not kiss their children
WaJesus family commemorates 6th anniversary with exclusive love series
Mbogi Genje's Smady Tings finally reacts to Jacky Vike's open crush on him