He is gay - Noti Flow embarrasses Mustapha in leaked text messages
The drama takes a new twist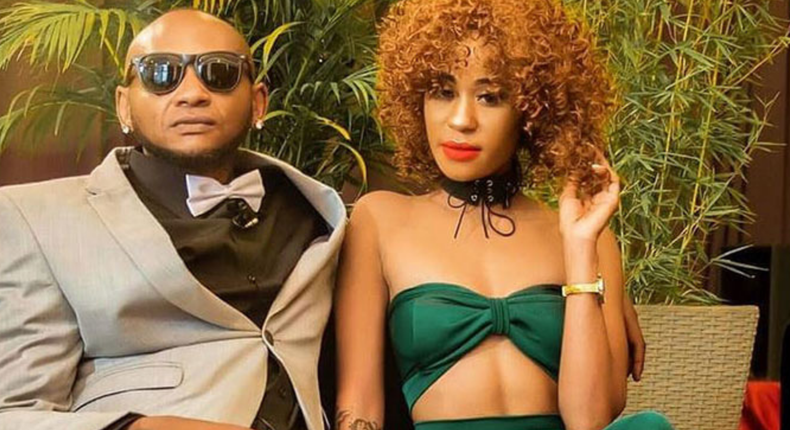 Kenyan rapper Noti Flow has made a u-turn on her earlier statement, alleging that her ex-boyfriend Colonel Mustapha is indeed gay.
In a series of posts via her Insta-stories, Noti stated that rapper Trap King Chrome was right when he went public with claims that Colonel Mustapha is gay.
"You guys @trapkingcrome was right. Mustafa is gay and he lives with his boyfriend in Utawala! Confirmed.wow Fake ass Muslim," alleged Noti Flow.
Extremely ridiculous and hideous
This comes weeks after the former Nairobi Diaries actress issued a statement defending Mustapha, saying the rumour of him being gay was extremely ridiculous and hideous.
She expressed disgust at how people were talking ill about him, but she has now changed her tune.
"Before you tarnish someone's name & try to ruin their reputation, think of ' wat if ' the same was being done to you . It's disgusting how people can stoop so low just for clout 🤮 The bullshit y'all are spreading about him are extremely ridiculous & hideous. Despicable 🤦🏽‍♀️ Shame on y'all lowlives . Karma will catch up soonest," reads part of the post.
Pulse Live Kenya
In other leaked chats, Noti laments on how she has been taking care of Mustapha's bills for almost three years in the name of love, only to realize that he is gay.
She went on to belittle, Mustapha's manhood saying "This guy been a top fruit cake. Always asking niggas to call him big dick. I liked him coz he doesn't got a big dick. My p**sy small so it needs a small d*ck"
She added that, "This niggah been manipulating me for years in the name of love. All bills on me only to find out he gay 3 years later. I never knew where he lives, he used to hide."
Pulse Live Kenya
However, Mustapha rubbished-off Noti Flow stating that she is only seeking cheap publicity, as she is about to release a new song.
"Leo unatoa video mbili so unafikiria kiki itakusaidia," reacted Mustapha.
Trap King Chrome accusations
On November 12th, Controversial rapper Trap King Chrome came out guns blazing on singer Colonel Mustapha, accusing him of being a homosexual.
Pulse Live Kenya
"How long you gonna lie to your fans for? How long you gonna keep up this act bro? I have no problems with homosexuals but you on TV every Monday lying to the fans that you're straight and we all know you got a boyfriend living in your house." read part of his post.
Recommended articles
Harmonize deletes 'Weed Language' from YouTube days after release
Nadia Mukami confirms breakup rumours with Arrow Bwoy
Zari threatens to sue blogger for circulating false information
Mark Masai announces his next move after leaving NTV
Burna Boy set to drop documentary for single, 'Whiskey'
Ommy Dimpoz loses Sh1.5M moments after the death of his ex-girlfriend
Dennis Okari bids farewell after being fired by NTV
Inooro TV presenter marks 7 years in media in a splendid way
Mbusi heaps praises on wife with cute message as she celebrates birthday