Ringtone angers fans with claims of Nandy aborting Willy Paul's baby
Another day another outlandish claim.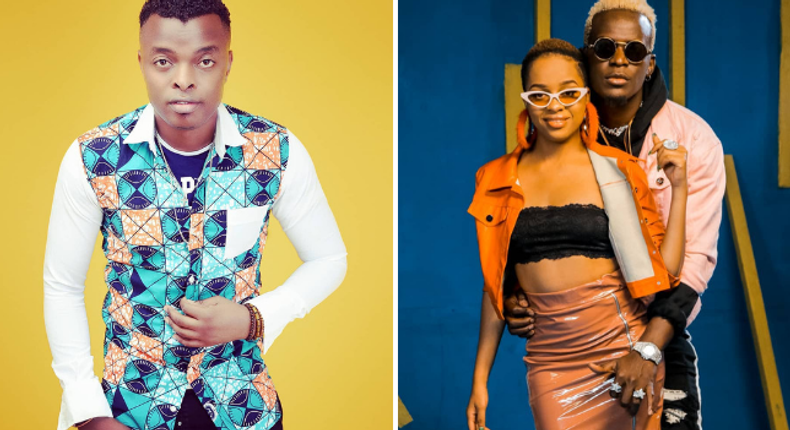 Ringtone roused the anger of fans after his latest rant on Instagram.
In the post, Ringtone claimed that Willy Paul said that Nandy had aborted his child while on the other hand Nandy allegedly claimed that Willy Paul is a broke guy living in a dirty apartment block in Syokimau.
"Kwani hatutapumua@willy.paul.msafi umezunguka ukisema @officialnandy alitoa mimba yako na utapajika mara ya pili. SO HAPA NINI INAENDELEA? Wewe @officialnandy umezunguka ukisema @willy.paul.msafi ni maskini anaishi kwa nyumba ya 2 bedroomed kwa gorofa chafu Syokimau. Eti hata haina lift unachokanga kupanda ngazi. Eti Willy amekuaribia jina kua unalala na wazee kenya na kulipwa penda ndogo. Please sort your issues kwanza msitaje jina la YESU ovyo ovyo," Ringtone wrote.
Pulse Live Kenya
A post that had fans frothing at the mouth. Here are just some of the reactions to Ringtone's messy post.
bilha_nyawera: Ringtone you are just a stupid a** hole
nebulazzkenya: Wewe Na nani ???? sisi tunapumua Hewa bure tumepewa na Mungu..
syrus_andasom: Yaan sijawai ona mwimba Gosples nugu kama wewe @ringtoneapoko kwan ww mambo ya @willy.paul.msafi na @officialnandytz_ yanakuhusu nini? toa izo gosple zako tuone kama itafikia ata 500k views. yako yanakushinda unabak kuona watu wakopaa
katezahrazahra: Aki ringtone apoko hii huogopi jameni
reesnamunga: Eish! You are that kid in the block who is a cry baby and thinks he is better than everyone. The bile inside you is too much, chunga isikuchoke.
jo_s_eh: Wewe poko sijui apoko mzae fagia kwako @ringtoneapoko
karoba_bobby: Si tushikane mkono tuombee huyo jamaa
cutiedee254: Na wewe nini inakuwasha ata wakishinda wamesemana??unakuanga na umama ndio maana zari alikukataa tembelea mathare ukachunguzwe akili yako haina akili
Recommended articles
Murugi Munyi buys herself new multi-million SUV [Photos]
iAm Marwa builds 3-bedroom house for helpless neighbour [Photos]
Bebe Cool: Competing with Chamelone, Bobi Wine cost me a fortune but it was inevitable
'Die Hart': Kevin Hart's new movie is coming to Prime Video
Recording artist Emmanuel Jal launches food store in Nairobi [Photos]
Ex-Citizen TV reporter among 3 winners of KAS Media Africa award
Zari, Shakib quash break-up rumours in new video
My heart beats for you - Prophet Carmel celebrates wife Lucy Natasha on 1st anniversary
Bien defends wife Chiki Kuruka after grinding incident