Zimetoboka kwani? Why bumpy socialite wants to get rid of her Beverly Hills boob job
A few months after lightening her skin for what she said was 50 Million Kshs, Vera Sidika decided that her breasts were not proportional to her bum and so she decided to get a new pair of knockers.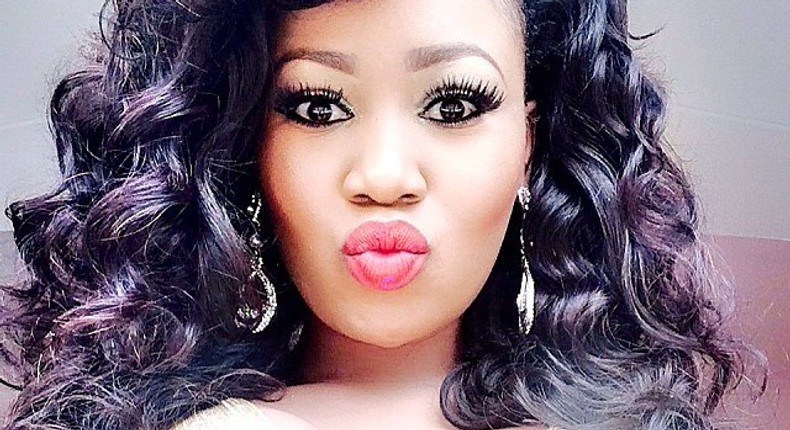 A decision that was met with so much venom and trolling that Vera couldn't take the hate no more.
As a way of clapping back at her haters, she shared a bra-less photo of her boobs in a sheer top but clip arts protected her modesty from the prying public who wanted a peek at her nips.
" We woke up like this!!! Some useless stupid ass hoes wasting their thumb muscles with silly sermons on "bad example to young gals" First of all, this page is rated. PG .So don't confuse it for a church service. …….and, I'm not your kids mother/nanny/caretaker neither do I raise your kids for you so sit yo ass on some corner and just Watch me do me!!!" She captioned the saucy photo.
But despite the effort she put into silencing her boob haters, Vera has now expressed regrets when it comes to getting a boob job.
Taking to Snapchat, Vera wrote: The rate at which women are flying to Miami for surgery is quite alarming. Miami is a vacation destination not for medical procedures in fact Miami and Dominican Republic are a NO NO for surgery. Ladies, be careful, the world needs you….Today I regret having done by boobs. In fact i wanna get rid of them, but listen. Y'all ladies rushing to Miami for surgery, learn to love yourselves. Miami isn't the place, hustle harder and go to Beverly Hills."
"So my girl Amina has a baby and I saw her boobs. Bruh so huge, from B cup to triple D is it E .I kept asking myself why I did my boobs when all I needed to do was get pregnant. So I'm having my boobs back to normal and getting pregnant. Don't be surprised seeing a baby bump soon, been having baby fever like forever." She added.
The video vixen also revealed that if she decide to go back to her former cup size, she would go back to the clinic where she first had them done.
Recommended articles
WATCH: Brandy Maina & Okello Max team up to thrill fans in electrifying live performance
Meet Daudi Anguka: 'Pete' showrunner from Bondo & award-winning filmmaker
Muthoni Mukiri: How to successfully borrow money from your guy
Jalang'o forced to halt training with the National Assembly basketball team
Ex-Citizen TV anchor Kimani Mbugua gets Sh420,000 cash
'Sound of Freedom': Jim Caviesel's new movie is inspired by real-life experiences of an activist
Story behind Dennis Ombachi's tag name 'Roaming Chef'
King Kalala opens up about marriage & dreams of having 7 kids
Nicki Bigfish saves the day for man he intended to prank