8 sexy Tanzanian female celebs Kenyan men cannot get enough of (Photos)
Kenya has an endless supply of beautiful ladies, but sometimes one likes a little 'foreign persuasion' .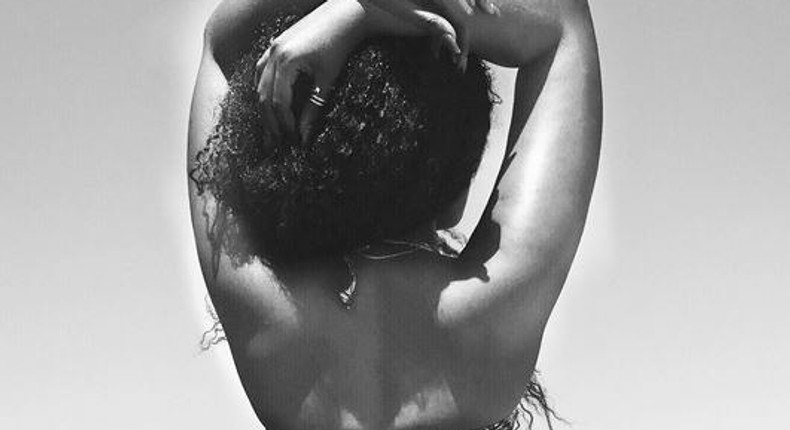 And for Kenyan men our Tanzanian women across are quite the lookers, they have got , in copious amounts.
Today we gathered some of the sauciest Bongo beauties who Kenyan men cannot get enough of. To start us off:
Wema needs no introduction, after all, she was the most searched for celebrity in Kenya in 2016, beating our very own Vera Sidika and Kim Kardashian who is one of the most searched for celebrities in the world.
Her stunning intense eyes, full lips, and a gap between her teeth give her unique edgy beauty that bagged her the Miss Tanzania crown for 2006; plus it doesn't hurt that she is a talented and well-endowed actress.
2. Vanessa Mdee-Singer/ Actress
Many Kenyan men love this petite beauty who is the sibling to Str8 Up's former presenter turned pastor's wife Tero Mdee and singer Marianne Mdee. But it's not only Kenyan men who think she is so peng, American hunk Trey Songz couldn't get enough of the Bongo beauty during last year's edition of Coke Studio Africa.
3. Hamisa Mobetto-Video Vixen and Model
Before she was caught up in the Zari Hassan earring drama, Hamisa was making news on her own as one of the most sought after Eats African video vixens. Her beauty is beyond human comprehension, so unreal that she looks like a doll, maybe that is why Zari is threatened by her.
This eye-candy is also the apple of Bahati's eye with the Kenyan singer declaring that he would quit the bachelor's club only if Lulu would have him. Unfortunately, Lulu thought it was cute but was unwilling to date the young man, replying with only an 'Aww' after Bahati declared his intentions.
This Mashariki Mix presenter is a huge hit in Kenya and for good reason, she is not only attractive but she is a smart cookie too. She has an entrepreneurial spirit and is the C.E.O and brains behind the wildly successful Kidoti Loving, a fashion brand dealing mainly with hair, clothing and accessories. The streets have it that this Miss Tanzania 2006 runners-up dates Ali Kiba, but that is something that the two have greatly refuted claiming that they are just friends.
Sanchoka's body is what #bodygoals are made of and she has been the choice subject of many a blog and her body has certainly left many Kenyan men with sleepless nights. With her steamy bikini photos and her twerking videos, Sanchoka is the ultimate East African thirst trap.
With her love for the lewd and her insane ability to conjure up controversy, Gigy Money's comment section on Instagram is always busy with comments from Kenyan dudes that are completely enamored with this Tanzanian vixen.
Before he debuted his 'relationship' with Alaine, Willy Paul was spotted in the company of one beautiful lady called Aziza Frisby. As we came to learn, Aziza is of mixed race, she is half British half Tanzanian and she is so saucy, Kenyan men cannot get enough of her
Recommended articles
Big Ted reveals his State House pay, dispels high salary assumptions
Shusho fire subsides as Kenyan fans demand answers from Muhando on conning allegations
Clemo reveals root cause of conflict with Nonini following Sh1M court award
Viral Kenyan nanny Rosie finally speaks about relationship with Lebanese employer
Social media erupts as pastor narrates 3 instances resurrecting his mother
Pastor Ng'ang'a's eldest daughter pleads for financial help to cover son's treatment
I was cancelled for saying Ghana influenced Nigerian music – Mr Eazi
Cardi B says she's outgrowing relationships, unfollows husband Offset
If there's a video of us saying she's single, please share - Terence Creative