Alikiba explains why he has cancelled much publicized Tour
King Kiba gives his stand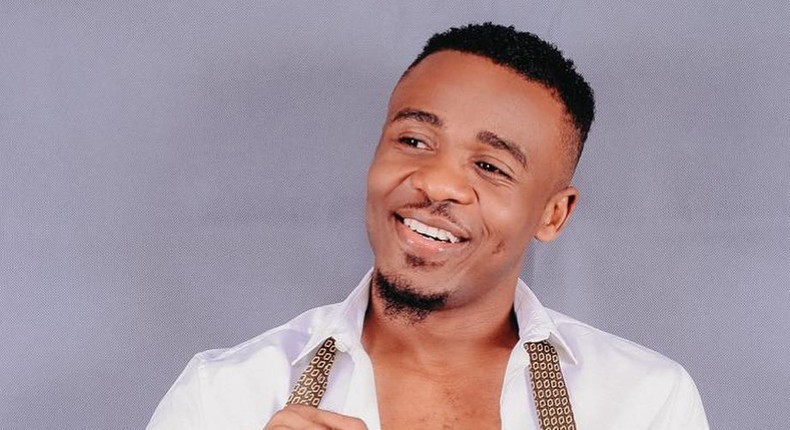 Tanzanian singer Alikiba has been forced to cancel and re-schedule his much publicized Unforgettable Tour, Mwanza Edition.
According to King Kiba, the ongoing preparations in Mwanza to celebrate Tanzania's Independence Day, forced his team to postpone the "Unforgettable Tour" until next month.
The Mwanza edition was meant to be the official launch of Ali's tour that is aimed at celebrating his 17 years in the Bongo flava industry.
Due to unavoidable circumstances
"Kutokana na masuala mbalimbali ya kiserikali yanayoendelea jijini Mwanza kutoka sasa mpaka kilele cha siku ya Uhuru wa Tanzania, imepelekea kufikia maamuzi ya kusogeza mbele matukio ya UNFORGETTABLE TOUR MWANZA mpaka nitakapowatangazia tarehe mpya ndani ya mwezi ujao. Hivyo nimeamua rasmi kwamba #AlikibaUnforgettableTour tunaenda kuizundulia mkoani Tabora aka TORONTO. Shughuli zinaanza rasmi kuanzia Jumatano hii mpaka Jumamosi ya tarehe 30 katika dimba la Ali Hassan Mwinyi. Kwa Kiingilio cha 10,000 utashuhudia mambo makubwa kwa mara ya kwanza tangu nimeanza muziki. Taarifa zaidi zitakujia," announced King Kiba.
On November 8th, Kiba held a press conference where he announced the birth of his own concert under the tag #AlikibaUnforgettableTour, as well as signing a new artiste called Tommy Flavour.
Pulse Live Kenya
Kings Music sign Tommy Flavour
"Nilipata fursa ya kutangaza #AlikibaUnforgettableTour pamoja na kumtambulisha msanii wangu mpya wa @kingsmusicrecords @tommyflavour .#UnforgettableTour itahusisha masuala kadhaa ikiwemo, Career Building kwa Wanafunzi wa vyuo vikuu ambavyo vitakuwa ndani ya mikoa nitakayofika, Medical Camp pamoja na Concert- Hapa ndio patamu, kuelekea kwenye uzinduzi mtakula ngoma kutoka kwangu binafsi na nilizoshirikiana na wasanii ambao nitakuwa kwenye tour, pia ngoma kutoka kwa kila msanii wa King Music. This is Unforgettable," said Alikiba.
Get our Top Stories delivered to your inbox
Recommended articles
List of entertainment joints whose licenses have been revoked
Kamene Goro speaks after reports of holding secret wedding [video]
Which lie? - Nasra Yusuf responds after Sh59K breakfast bill went viral
Madini Classic breaks silence on breakup during Pritty Vishy's birthday
Nonini invites fans for 40th birthday bash in Dallas
DJ Mo surprises wife in Kibwezi [Video]
Youthful MP Peter Salasya searching for a wife with these qualities
Ed Sheeran may have to pay $100m, if found guilty of plagiarising a song
Size 8 casts out demons from possessed girl in Kibwezi [Video]