7 genius ways to deal with difficult millennial employees
From their irritating sense of entitlement in the office to hardheadedness to follow company rules, employers have been cracking their brains on how to deal with this generation.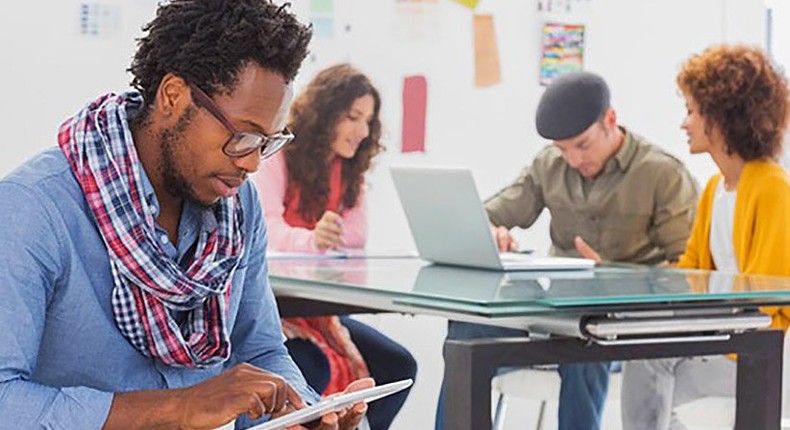 Statistics now show that Generation Y (popularly referred to as millennials) have outnumbered Generation X in the work place.
Millennials, a generation of young and vibrant individuals born in the late 80s and early 90s, can be quite hard to deal with especially for employers who may be in a totally different generation.
Here are six important tips:
1. Create a work environment that advocates for growth
There is no denying that these group of young people are very creative. They are constantly looking forward to grow and can easily get bored in work stations that are stagnant - always doing the same old things.
Hence, companies need to provide a diverse environment that will engage millennials' energy to attain the maximum output.
2. They want coaches, not Boss
Millennials do not want to be bossed around. They will become rebellious if you try to do that.
You want them to listen and follow through? Be more of a coach.
A research reported by Forbes Magazine indicated that: "Millennials are likely to leave their current job is because of their boss".
Employers are also advised to check in with their employees severally instead of presenting the annual performance indexes, which are more formal and do not offer the opportunity for future improvement.
One-on-one discussions will help them see the problem immediately and work on making a better decision.
Millennials want a work environment that offers balance and democracy. Being in a rigid company will see them resign after a few days, months or years.
Since the generation is more concerned on the output of their work other than the amount of time spent in the office, they will prefer working in shifts  or at home.
Never view them as being lazy only because they want to work from home or suggest you implement a shift. This is great for your business because you are assured of productivity.
4. Help them grow interpersonal relationship
Millennials are said to be a bored generation who turn to their gadgets in order to run away from reality.
According to American author and marketing consultant Simon Sinek, it is the responsibility of companies to help this young generation nurture solid interpersonal relationships as they do not have any.
Sinek mentions that since their confidence can easily be taken away, employers must create an environment that will help them develop healthy relationships.
5. Make the work place fun
If your millennials employees are not enjoying the work place, they will soon quit.
They want to 'want to come to work' and it is a tragedy if they 'have to come to work'.
A little fun at the work place will go a long way to make them even more creative and contribute to the growth of the company.
These young people believe they can conquer the world. Please do not lock them in a box by telling them otherwise.
Complement them for the good work and give directions if they have taken the wrong route. However, never push them to a state of withdrawal – you will not get much from this.
They are full of ideas, never trash them. Listen and reason together on how to make it better.
Never be my-idea-is-better kind of boss.
JOIN OUR PULSE COMMUNITY!
Recommended articles
6 reasons why your nipples hurt
Here are 7 things your partner does not need to know about you
Dress for success: 5 tips to make you look more powerful in suit
5 health benefits of eating boiled eggs
5 best places to propose to your girlfriend
How to get your crush without shooting your shot
Why do guys still masturbate when they have girlfriends?
Signs she will say yes when you pop the question
Ladies: Here are 5 dangers of wearing waist trainers