5 things to remember when applying foundation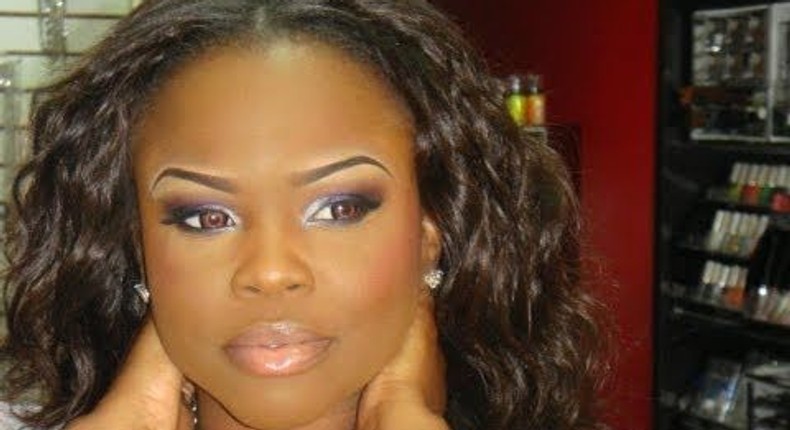 But there's still so much learn to learn when it comes to applying your foundation and getting it right. The last thing you wanna do is walk out of the house with a face that doesn't match the neck or an overdone cakey face. As a reminder, here are some important things to remember when applying foundation, so as to have a perfect finish.
Think of your face as a canvas that's about to painted on. It has to be prepped right? So does your face. The primer acts as a base. The first thing you should do is moisturize your face, then apply your primer, by tapping it gently on your skin, leave it to dry and soak in so that it does its job, then go on to your foundation.
2. Use the tool that works best for you when applying your foundation, but make sure that it's clean.
Be it a brush or a beauty blender, always ensure that it's clean to avoid transferring bacteria onto your skin, which can cause breakouts. We showed you how you can wash your makeup brushes, so you have no excuse to use dirty brushes when applying makeup.
3. Match your foundation to your skin color.
Try and get a foundation shade that's close to your skin tone. Also, don't stop at the face. Blend at the jawline, neck and ears so that your face, matches the rest of the body. Also, when applying foundation, remember that less is more. Sure, there are some days when you want to apply more foundation, such as when going out, and other days when you just want a simple look. Do not end up with a cakey face though, as that's not a good look. Less is always more - always opt for a more natural looking look.
4. Don't skip the powder.
You definitely want your foundation to stay all day and also not transfer onto people's clothes when you hug them. Powder helps the foundation stays put and also gives you that polished finish, by hiding the pores and fine lines.
5. If you have setting powder,
you can use a bit of your translucent setting powder to ensure that your foundation stays put the whole day. You can also use setting spray, if you have it as an oil control and to prevent it from creasing or smudging.
JOIN OUR PULSE COMMUNITY!
Recommended articles
5 things people don't consider as cheating but actually is
Avocado: The health benefits of this fruit are priceless
​Turmeric: 6 unique ways to use this ingredient
5 body language signs you're about to break up
5 parenting tips to raise children in the digital age
Why men hurt more than women after breakups
Meta outlines new measure to protect teens from bullying
Guide to surviving the 2022 World Cup for people who don't care about football
For women: Here's what wearing makeup to the gym can do to your skin