7 health benefits of drinking red wine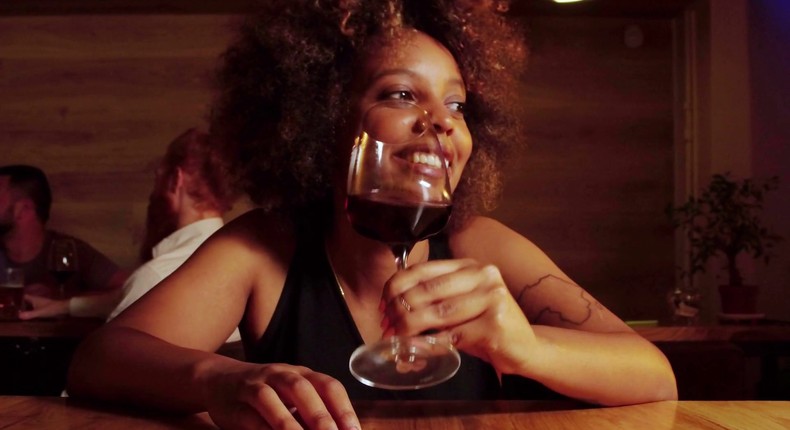 If you're a wine lover, then this article is for you.
Sure, we drink wine to unwind and have a good time. Sometimes, we over indulge and get a little too drunk and even suffer a nasty hungover from the wine. But did you know that drinking wine is good for your health? Indeed, there are health benefits of drinking wine such as:
1. Hardening your teeth enamel.
Red wine helps harden the enamel and that helps prevent tooth decay. The presence of polyphenols in red wine helps in preventing gum disease as well as reducing inflammation of the gums.
The presence of powerful antioxidants in red wine is very good for your health as they help in slowing the signs of ageing.
3. Prevents osteoporosis.
The antioxidants and other minerals in red wine helps in protecting you from many types of age-related diseases like osteoporosis which makes the body weak. So, consuming wine regularly may delay those wrinkles folks…
Red wine is good for your skin as it helps in increasing the tone of your skin and makes it glow.
5. Prevents heart disease.
Red wine is good for your heart as it contains resveratrol which is a powerful antioxidant that helps in raising the good cholesterol level and also prevents the formation of blood clots. It helps protect the arteries from the damage caused by bad cholesterol level.
Red wine contains powerful antioxidants which help in killing the harmful cancerous cells.
Red wine helps in reducing stress from the body and helps you sleep better at night.
JOIN OUR PULSE COMMUNITY!
Recommended articles
5 ways to have more mind-blowing sex in your relationship
5 things you should never do to please a woman
Popular Nairobi lawyer Silas Jakakimba weds fiancée in star-studded ceremony [Photos]
What's the craziest thing love has ever made you do? 10 Nigerians share their drunk-in-love stories
5 medical examinations every couple needs before marriage
Different types of customers you will meet when working in customer service [Pulse Contributor's Opinion]
How to successfully shoot your shot [Pulse Contributor's Opinion]
Why won't my ex just stop texting me?
4 ways to comfort a grieving parent [Pulse Contributor's Opinion]