Early signs of diabetes that everyone should be aware of
Prevention is better than cure.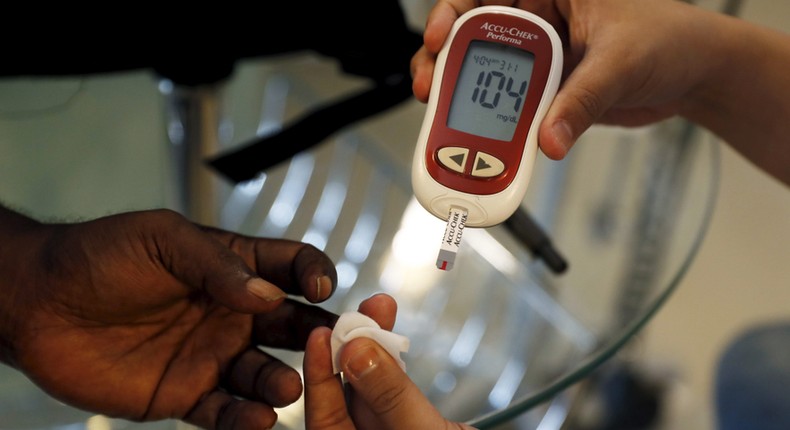 Diabetes is one of those diseases that sneaks up on you when you least expect it.
Most people don't even know that they have diabetes until it worsens.
This doesn't mean that it can't be detected early. Here are some early warning signs of diabetes that everyone should be aware of.
Your body is using fluids to make pee which can result in your body getting dehydrated. Dry skin can become very itchy.
If you prick yourself and your wound takes a long time to heal it could be an early sign of diabetes. High blood sugar can affect the blood flow thus damage the nerves which make it hard for wounds to heal fast enough.
On average, a person is supposed to pee between four and seven times in a day.
If you pee more than this however, it could be as sign that you may have diabetes.
4.Fatigue and increased hunger
The body converts food into glucose that provides it with energy. If the body lacks enough insulin however, it will make it hard to bring the glucose into the cells. This eventually leads to one not having enough energy thus increased hunger and fatigue.
Note: The best way to confirm a diabetes diagnosis or any medical diagnosis for that matter is to always seek medical advice.
JOIN OUR PULSE COMMUNITY!
Recommended articles
He makes me feel indebted and then I apologize for trying to break up: This is how manipulative men thrive in relationships
Here are 7 things your partner does not need to know about you
4 common mistakes that lead to boredom in a relationship
Here's what to do when a guy won't take no for an answer
Why I'm no longer talking to slim people about body positivity
Millie Odhiambo lectures baby mamas for extorting their spouses
Guys, here are 15 truths your girlfriend never wants to admit to you
4 side effects of being a virgin for too long, according to research
Why do men get so, so angry when they're cheated on?