Early signs of diabetes that everyone should be aware of
Prevention is better than cure.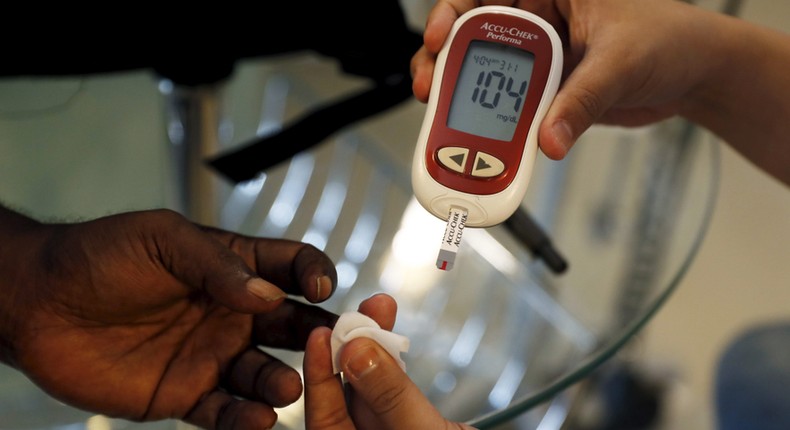 Diabetes is one of those diseases that sneaks up on you when you least expect it.
Most people don't even know that they have diabetes until it worsens.
This doesn't mean that it can't be detected early. Here are some early warning signs of diabetes that everyone should be aware of.
Your body is using fluids to make pee which can result in your body getting dehydrated. Dry skin can become very itchy.
If you prick yourself and your wound takes a long time to heal it could be an early sign of diabetes. High blood sugar can affect the blood flow thus damage the nerves which make it hard for wounds to heal fast enough.
On average, a person is supposed to pee between four and seven times in a day.
If you pee more than this however, it could be as sign that you may have diabetes.
4.Fatigue and increased hunger
The body converts food into glucose that provides it with energy. If the body lacks enough insulin however, it will make it hard to bring the glucose into the cells. This eventually leads to one not having enough energy thus increased hunger and fatigue.
Note: The best way to confirm a diabetes diagnosis or any medical diagnosis for that matter is to always seek medical advice.
JOIN OUR PULSE COMMUNITY!
Recommended articles
Signs she will say yes when you pop the question
Ladies: Here are 5 dangers of wearing waist trainers
3 reasons you should apply lime juice on your face
NTV anchors Ben Kitili, Lofty Matambo promoted to senior roles
15 of the wildest animal specimens I saw hidden underneath one of the world's largest natural history museums
Cucumber: The health benefits of this fruit will leave you speechless
KTN anchor holds dreamy beach wedding ceremony on her birthday [Photos]
Fairytale bride: The 3 dresses Rita Dominic wore on her wedding day in detail
Check out how Rita Dominic and her husband looked at their white wedding