Easy tips to make hard water soft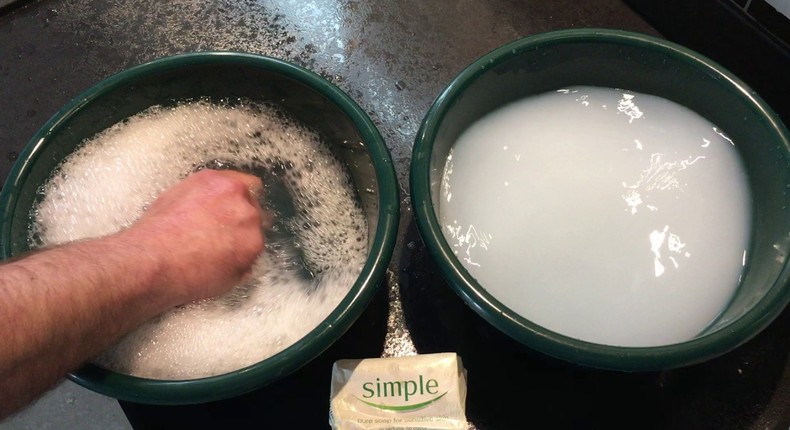 Hard water does not lather easily and it also forms a scum which stains the dishes and clothes.
If you would want to soften your hard water, try out these simple tips:
This method works if the water has temporary hardness. Put in a pot and let it boil. When it reaches the boiling point, let it cool. You will notice the impurities settling down at the bottom of the pot. Once the water is cool, strain the impurities with a cloth and you will be left with soft water.
Pulse Live Kenya
Vinegar is another method to make your water soft. You can, however, use this method only for laundry and dish washing purposes. To ensure your clothes are not stained with the minerals from hard water, add a cup of white vinegar to your rinsing water. Do the same while washing your dishes.
ece-auto-gen
Although baking soda does not filter out the impurities in hard water, it makes it soft for touch and laundry purposes. Besides making the water soft, baking soda has abrasive effects that will also leave your clothes cleaner. Mix your laundry water with baking soda before you start cleaning.
JOIN OUR PULSE COMMUNITY!
Recommended articles
4 sure ways to make an unforgettable first impression [Pulse Contributor's Opinion]
What Chiki Kuruka, Lady Mandy and Yvonne Endo have in common [Pulse Contributor's Opinion]
Dear millennial, can you really afford to be in relationship right now?
Why do single women find married men attractive for relationships?
How to know when your friends have high-functioning depression
Here are reasons why grooms cry at wedding ceremonies
5 ways to have more mind-blowing sex in your relationship
5 things you should never do to please a woman
Popular Nairobi lawyer Silas Jakakimba weds fiancée in star-studded ceremony [Photos]